This online version is an abridged copy of the bi-weekly printed copy of Fort Fairfield Journal. 
For complete version, pick up a printed copy in stores now, or subscribe.
The Fort Fairfield Journal is not a Bangor Daily News publication. The Fort Fairfield Journal is the only independently-owned newspaper in Northern Maine.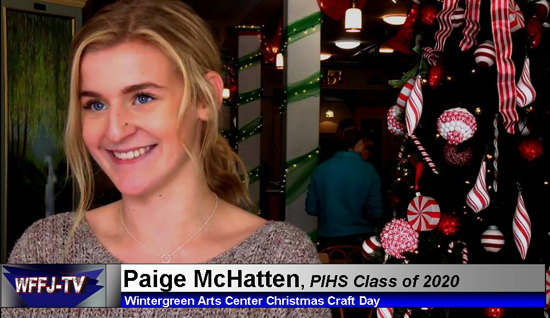 Paige McHatten, from the Presque Isle High School Class of 2020 produced Christmas Craft Day with some of her fellow classmates at Wintergreen Arts Center on November 24.
photo/David Deschesne
Local News
October 24, 2018 - Jeff Ashby Opens New, General Practice Law Firm in Presque Isle
September 26, 2018 - Town Council Candidate Portrays Fort Fairfield Inhabitants as a Bunch of Pot Smoking Rednecks
September 26, 2018 - Fort Fairfield Property Tax Rate Reduced by 1 Mil
September 26, 2018 - Fort Fairfield Journal the Only Newspaper Printing Company Left in Northern Maine
September 12, 2018 - Fake Money Circulating in Central Aroostook County
August 29, 2018 - Caribou Will Be Home to New Christian Education Center
August 1, 2018 - Chloe Wheeler Makes Maine Potato Blossom Festival History
June 20, 2018 - Novak Receives Maine Secretary of State's 8th Grade Citizenship Award
June 20, 2018 - Tigers Win Class D Northern Maine Baseball Championship
June 6, 2018 - Voters Approve MSAD #20 Budget
June 6, 2018 - Presque Isle Acquires Bouncy House-Style Band Backdrop
May 9, 2018 - Wayne Troicke Retires as Fort Fairfield Housing Authority Director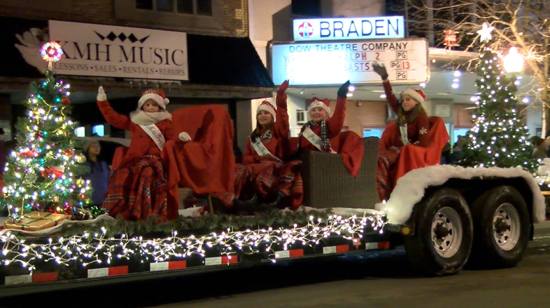 The Fort Fairfield queens participated in the annual Holiday Light Parade in Presque Isle on December 1.  photo/David Deschesne
Upcoming Events
Bingo at FF Knights of Columbus has been cancelled until Spring, 2019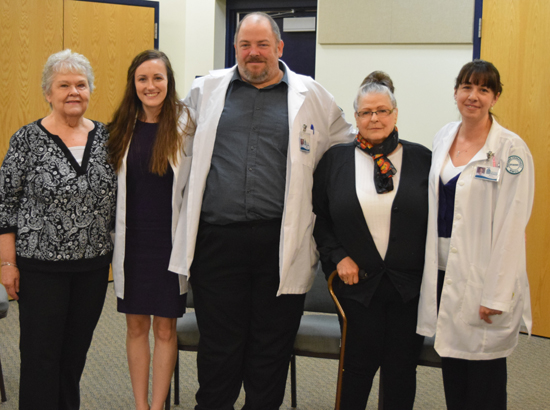 NMCC recently held its annual Well Elder Tea. Members of the NMCC nursing program hosted elders from the community to show appreciation for participation in the Well Elder Project, which links NMCC students to "well" elders. To participate in the program, elders must be more than 70 years old and still active in the community. As part of the program students interview their elder and also write a reflection paper about how the experience helped them grow and how they will use it in their career as a nurse.  NMCC photo
Maine News
November 21, 2018 - Will Democrats Continue Maine's Positive Economic Momentum?
November 21, 2018 - Crime Rates Continue to Drop After Maine Rescinds Carry Concealed Weapon Permit Requirement Three Years Ago
May 9, 2018 - Maine House Democrats Vote to Continue to Allow Female Genital Mutilation of Minors
November 22 2017 - Medicaid Expansion to Cost Maine $500 Million
National News
November 7, 2018 - Phony Pipe Bomber Had Friend in CIA
September 26, 2018 - Threats of Violence, Intolerable Bullying the New Language of the Progressive Democrats
March 28, 2018 - Armed Gunman Stops School Shooter in Maryland High School Shooting
March 14, 2018 - Senator Collins Moves to Ban Gun Sales to Law-Abiding Americans
December 20, 2017 - Manufacturing Process Renders Egg-Based Flu Vaccines Ineffective
December 6, 2017 - Paper or Plastic: How Computer Technology is Negatively Impacting the Learning Environment
Legal Notice to Maine Congressional Delegation re: Illegal and Fraudulent Federal Income Tax.  The Federal Income Tax is being illegally enforced outside of federal jurisdiction. Click here to read the full legal notice.
Click here for 2018 Jr., Teen & Miss Fort Fairfield pageant photos
Click here for 2018 Little Miss & Pre-Teen Miss pageant photos
2018 Northern Maine Fair photos click here for index

Suns & Shields Christian Inspirational Writings by Rachel Hamlin
Selected Editorials from Dr. Katherine Albrecht, Ed. D.
Recent Stories
May 9, 2018 - Fort Fairfield Rec. Director, Tom Towle Retires After 37 Years
April 25, 2018 - Fort Fairfield Passes Fireworks Ordinance
March 28 & April 26, 2018 - Town to Foreclose on Kilcollins' Main Street Property: Kilcollins Holds off Foreclosure by Paying UDAG Principle
March 14, 2018 - In Opposition to the School Walk-Out
March 14, 2018 - Trade Fair Cancelled
March 14, 2018 - Perham Artist Featured at Wintergreen Arts Center
February 28, 2018 - Town Council Sends Demand Letter to Kilcollins for UDAG Loan
February 28, 2018 - Aroostook County Native and Long Time Public Servant to Seek the Office of County Sheriff
February 28, 2018 - Parent Organization Seeks to Abolish Common Core, Performance Based Grading and U.S. Dept. of Education
February 14, 2018 - Comments on FARM Park Land Transfer Received at Public Hearing
January 31, 2018 - Fort Water Rates to Increase 35 Percent
January 31, 2018 - Presque Isle Convinces Tri-Community to Give Up $400K Liability Cushion
January 31, 2018 - Fort Frontier ATV Club Seeks Expanded Trail Access in Town
January 3, 2018 - Presque Isle Granted De Facto Control of Tri-Community Landfill
January 3, 2018 - Bob Kilcollins Still in Business
click here for archives of past stories
The audio recordings of most current Fort Fairfield Town Council Meetings are archived at the "MP3 Audio Files" in the left sidebar on this page.
SCHOOL VACCINE INFO
It is not mandatory for your child to receive potentially dangerous, toxic vaccines in order to attend public school. Click Here to download an immunization exemption form from the Maine Department of Education.
Click here for great visual images that put the National Debt into perspective. Also be sure to check out the awesome video at the bottom of that page.