This online version is an abridged copy of the bi-weekly printed copy of Fort Fairfield Journal. 
For complete version, pick up a printed copy in stores now, or subscribe.
Report in CDC Publication:
Face Masks Don't Work
By:  David Deschesne
Fort Fairfield Journal, July 29, 2020
   The U.S. Centers for Disease Control published a report in their May, 2020 publication, Emerging Infectious Diseases that showed there is little evidence for face mask use or even hand washing and surface cleaning in prevention of viral transmission of influenza or, by extension, the now infamous COVID-19 coronavirus.  The report, which is entitled "Nonpharmaceutical Measures for Pandemic Influenza in Nonhealthcare Settings - Personal Protective Environmental Measures"1 from the University of Hong Kong, looked at all of the available studies from 1946 through 2018, focusing on peer reviewed Randomized Control Trials (RCTs).
   The authors found 10 studies on face masks being tested for controlling viral transmission.  After reviewing the studies, the report authors stated, "Disposable medical masks (also known as surgical masks) are loose-fitting devices that were designed to be worn by medical personnel to protect against accidental contamination of patient wounds, and to protect the wearer against splashes or sprays of bodily fluids.  There is limited evidence for their effectiveness in preventing influenza virus transmission either when worn by the infected person for source control or when worn by uninfected persons to reduce exposure.  Our systematic review found no significant effect of face masks on transmission of laboratory-confirmed influenza."
   While the studies cited looked at influenza viruses, the COVID-19 coronavirus has been found to be much more infectious than influenza so face masks would even be less likely to stop its transmission.
Watch Full video above, or Read Full Story Here
COVID-19 Recoveries Top 1.2 Million in U.S.
By:  David Deschesne
Fort Fairfield Journal, July 29, 2020
    COVID-19 recoveries surpassed the 1 million people mark on July 15 in the United States.  This milestone was completely missed by the mainstream theatrical news media as they continued to badger society with incessant and irrational hype over some ambiguous "surge" in coronavirus cases in the southern U.S.
   Over the two weeks since July 15, recoveries in the U.S. have climbed steadily upward by around 22,000 recoveries per day ending up over 1.2 million people as of this writing.
   While 1.2 million recoveries is good news, and an impressive number, it is still only around 31 percent of the July 21 count of 3.8 million total cases registered in the U.S. since the outbreak of COVID-19 began.
   At 31 percent recovered, the U.S. is in third place amongst its peers in recoveries.
Texas Adds 12 New Ways to Get Classified as COVID-19 Positive Without Taking a Lab Test
State Seeks to Artificially Inflate COVID numbers like New York and
New Jersey Did in Order to Impose Contact Tracking and Tracing Grid
By:  David Deschesne
Fort Fairfield Journal, July 15, 2020
AUSTIN, Texas - The Texas Health Department has added more than a dozen new possible ways a person can be classified as COVID-19 "positive" for the purposes of data collection and none of them require an actual lab test.
   County health officials in Texas were recently briefed on the State's new criteria which will provide an expansive artificial inflation of the State's COVID-19 case numbers in order to generate an advanced level of fear and hysteria in the public.
   Collin County Commissioner, Darrell Hale says a COVID-19 patient now includes more than a dozen combinations of broad factors that don't require a positive lab test.  Factors, which he believes, could inflate the numbers well beyond what they should be in reality.  "I think it's a bad thing because you're switching your data collection methodology really late in the game," said Commissioner Hale.  "I don't want there to be any fear manifesting as we start to open back up."
   Collin County is one of the counties which the city of Dallas, Texas exists in. 
   According to local CBS affiliate, Channel 11, "Up until now, a positive lab test counted as a positive case.  According to the new criteria, anyone who had close contact with a confirmed COVID-19 patient and has two symptoms can be considered a 'probable' COVID-19 case."
   "If you reside in Texas and you have two minor symptoms, you could actually have a COVID probable case definition assigned to you," Hale told Channel 11.  "Then, you're supposed to stay in your house for fourteen days and be quarantined."
   Collin County leaders say expanding the number of COVID-19 cases without lab results will require a lot more patient monitoring and contact tracing. This is the dream of authoritarian governments.  Contact tracing involves armies of bossy bureaucrats running around snooping on people and harassing and intimidating them under the guise of public health. Tracking software has also been integrated in all the Apple iPhones as part of their updates so people who allegedly have COVID-19 can have their location tracked and traced in real time. All this for a virus that has a case fatality rate no worse than a really bad seasonal flu and has been declining steadily over the past several months.
Related COVID-19 Stories:
July 15, 2020 - COVID-19 Deaths Plummet
July 1, 2020 - As U.S. COVID-19 Cases Spike, It's Important to Note How Inacurate COVID-19 Tests Really Are
July 1, 2020 - COVID-19 Nursing Home Deaths Being Drastially Over Reported
June 17, 2020 - "Social" Distancing Not Scientifically Proven
June 17, 2020 - Were Lockdowns Really Necessary to Stop the Spread of COVID-19?
June 17, 2020 - Lockdown Isolation Causes More Harm to Health than Coronavirus
June 17, 2020 - Maine COVID-19 vs. All Other Illnesses
June 3, 2020 - COVID-19 Death Numbers Being Artificially Inflated
June 3, 2020 - Long-Term Face Mask Usage Creates "Cesspools" of Bacteria and Viruses
June 17, 2020 - U.S. CDC Confirms COVID-19 Fatality Rate Similar to Seasonal Flu
May 20, 2020 - Ignored by Media: Maine Seasonal Flu Numbers Dwarf COVID-19
May 20, 2020 - Stress, Face Masks & Lockdowns Negatively Affect Human Health
May 6, 2020 - Restaurant Owner Defies Big Sister's Lockdown. Reopens on May 1st.
May 6, 2020 - COVID-19 Fatality Rate Similar to Seasonal Flu, Multiple Studies Find
April 22, 2020 - Coronascam Plannedemic: How Governments Exploited Coronavirus to Camoulage An Economic Collapse and Pre-Sell Mandatory Vaccines
April 1, 2020 - COVID-19 Survival Rate Rises as Mainstream Media & Governments Attempt to Perpetuate Coronavirus Hype
April 1, 2020 – Maine CDC Confirms: COVID-19 Numbers Being Rigged to Produce Artificially Higher Death Ratios
April 1, 2020 – Maine CDC Confirms: COVID-19 Numbers Being Rigged to Produce Artificially Higher Death Ratios
April 1, 2020 - "Big Sister" Mills Takes Population Control to Next Level: Franklin County Sheriff says, "We will not be setting up a Police State. PERIOD."
March 25, 2020 – Governments and Media Pushing to Collapse Entire U.S. Society With Coronavirus Scare
Send Your Bills to Janet Mills
By:  David Deschesne
Fort Fairfield Journal, May 6, 2020
AUGUSTA, Maine - The reckless actions of Maine's Democrat Governor, Janet "Big Sister" Mills have caused untold economic harm to Maine - perhaps more than the infamous mainstream media-hyped coronavirus, COVID-19 ever could.
   While Big Sister unilaterally shut down the Maine economy over the virus scare, it turns out the threat is no worse than a really bad flu season.  The CDC says the 2017-18 flu season claimed 80,000 lives in the U.S. and hospitals were overwhelmed.  However, they made the necessary adjustments and we all got through that incident without shutting down the entire economy and deliberately forcing millions of people out of work.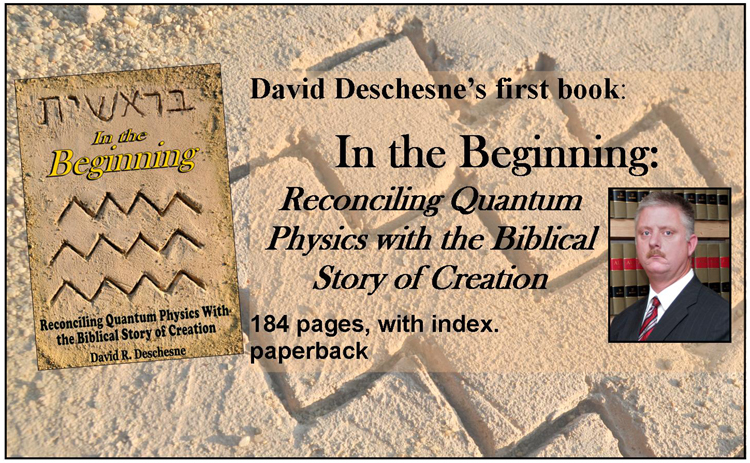 Here We Grow, owned by Chad Junkins, has moved to a new location to 11 Davis Street. This new building allows more room for inventory and gave them the opportunity to expand. Pictured above (from left): Casey Bouchard, CACC Board President; Edith Helstrom, CACC Board Member; James Carroll, Here We Grow Team Member; Chad Junkins, Owner of Here We Grow; Galen Weibley, Economic and Development Director for Presque Isle; Mary Kate Barbosa, CACC Board Member; LaNiece Sirois, CACC Executive Director. CACC photo
Fort Fairfield V.F.W. Seeks Voluntary Contributions for Roof Repair
   Our V.F.W. has supported several Fort Fairfield charitable projects in the past, to help our community.  Now, we're asking for the community to show its charity, and help us put a new roof over our heads. 
   Our roof is old, and has served us well, but with the COVID pandemic, our abilities to raise monies for our roof repair fund have had to cease.  If you are seeking a charity to donate to, such as in the passing of a loved one, or any reason, please donate anything you desire to:
POST 6187 Roof Repair Fund
130 Presque Isle Street
Fort Fairfield, Maine 04742
We will acknowledge all donations.  We veterans salute, and thank you.
-Blair Adams, Commander
VFW Post 6187
Prison Ministry Seeks Prayer Group to Pray for and Remember our Political, and Unjustly Imprisoned, Prisoners
By:  David Deschesne
Fort Fairfield Journal, July 29, 2020
   Not every person in a U.S. prison is an evil malcontent.  The U.S. prison system today is bursting at the seams with political prisoners who have run afoul of a rogue U.S. "criminal justice" system which expends an enormous amount of energy to silence and squirrel away anyone who the government deems to be a threat to its continued exploitation and extortion of the inhabitants in the several states. 
   For example, Ed and Elaine Brown were imprisoned for simply demanding the IRS show the law that proves Americans have to actually file a federal income tax form and pay an income tax.  Rather than provide that information, the IRS tossed them in federal prison. Another example is Richard Taus, a former FBI special investigator who discovered mob connections and nefarious activities with the White House and attempted to follow his leads.  He was railroaded into prison on a life sentence for dummied-up "child molestation charges."
Mills' Muddled School Opening Plan
Will Force Students in All Age Groups to Wear Face Masks All Day Long, Even Though  They are the Least Likely Group to Suffer from COVID-19
She's Trying to Executive Order the Risk Out of Living
By:  Matthew Gagnon
Maine Policy Institute
   Recently, the Mills administration released new guidance for school reopenings across the state. The plan presents a number of logistical challenges for school districts and working families that will have to be hammered out before children can return to school. Maine Policy's communications director, Jacob Posik, joined me on the WGAN Morning News to discuss Gov. Mills' misguided approach.
   First, the reopening plan establishes a three-tiered system for categorizing counties based on county-level COVID-19 transmission statistics. A "green" categorization means there is low COVID-19 risk in the community and schools can resume in-person instruction; a "yellow" categorization means there is an elevated risk of COVID-19 and schools should adopt hybrid learning systems; and a "red" classification means there is high risk of transmission and schools should not reopen.
   The problem with this approach is that there are cities that serve as outliers within their respective counties. For example, transmission of the virus in Lewiston and Portland could cause Androscoggin and Cumberland counties to receive a yellow or red designation from the state. This could influence smaller towns in rural areas of these counties to keep their schools closed or adopt the hybrid model, when it's actually safe for them to reopen.
Suffocation by Face Mask?
      Two 14 year-old Chinese boys dropped dead within a week of each other while wearing face masks during a physical examination test in their school's gym class, according to a report from Channel 7 News in Australia.
   The first teenager was only minutes into his gym class when he fell backward April 24 at Dancheng Caiyuan Middle School in Henan province, according to the outlet.  "He was wearing a mask while lapping the running track, then he suddenly fell backwards and hit his head on the ground," his father, who was only identified as Li, told 7News.  
   The death certificate listed the cause as sudden cardiac arrest, but no autopsy was performed, the outlet said. The boy's father said he believes that the mask his son was required to wear to school played a role in his death.
   Six days later, a second student collapsed at Changsha's Xiangjun Future Experimental School in Hunan province, reported 7News. He had been wearing an N95 respirator and running a 1,000-meter exam when the fatal incident occurred, the report said. It's unclear whether an autopsy had been ordered.
MSAD #20 Summer Food Service Program
MSAD 20 in Fort Fairfield is participating in the Summer Food Service Program.  Meals will be provided to all children without charge and are the same for all children regardless of race color, national origin, sex, age or disability, and there will be no discrimination in the course of the meal service.  Meals will be delivered by bus along the regular bus routes from 10:45 to 12 Noon and will include lunch and breakfast for the following day.
Dummying Up the COVID-19 "Surge"
with More Fake Numbers
By:  David Deschesne
Fort Fairfield Journal, July 29, 2020
   At some U.S. hospitals, mothers who are delivering babies are asked to have their baby tested for COVID-19 even though it would have been nearly impossible for the unborn child to contract a respiratory infection while in the womb. 
   If the mother refuses to have her baby tested, she and her family will be placed on a "federal watch list", have all immediate family members counted "positive" for COVID-19 by default without a test and any of the people they've recently been around will be contact-traced and forced to self-quarantine for 14 days for the bogus infection.
   It is a number of gimmicks like this, and other double- and triple-counting measures that are fueling surges in case numbers across the U.S. for a virus that has essentially turned into a political tool for big-government authoritarians to use against the citizenry. 
   The data collection, now politicized, has gone completely out of control with zero accountability or fact checking and none of the case numbers in the "surge" states can be trusted, at this point.
   More damage to the public is now being done by rogue, out of control government agents in response to the COVID-19 coronavirus, than by the virus itself.   It is now being feared by many people that the governments of the various states will never relinquish their control and will keep COVID-19 around forever as a political tool, even if the virus does ultimately die out.
COVID-19's Constantly
Changing Goalposts
By:  David Deschesne
Fort Fairfield Journal, July 29, 2020
   In April, we were told we had to self-isolate, shut down the economy and wear face masks to "flatten the curve" so hospitals wouldn't be overwhelmed.
    Hospitals were not overwhelmed and in most states still under some form of lockdown and face mask mandate they are experiencing very low COVID-19 admissions to their ICU.
   After the curve was flattened, we were then told we had to self-isolate, wear face masks and keep the economy crippled to "prevent the spread."
   In most states, the spread has been prevented and in those states that are "surging in cases" they have to rely on double- and triple-counting the same people in order to keep their case numbers up.
    We are now being told that we have to self-isolate, social distance, wear face masks and keep businesses throttled back until we achieve some unattainable "no new cases" paradigm.
   While COVID-19 has been a deadly flu bug, it's being found to be not much more deadly than a typical bad flu season - and primarily impacts the frail, elderly and immune compromised people.  Therefore, it seems government is artificially keeping the pandemic going for nothing more than political reasons to maintain their newfound power and control over what is now a fear-stricken society.
   The biggest threat to us all now isn't the COVID-19 coronavirus, it's irrational fear, overreaction and horrible government edicts designed to keep us stuck on this covid merry-go-round forever...or until we tell the government we've had enough of their nonsense.
   To learn more about how to resist this COVID-19 dictatorship, go to www.makeamericansfreeagain.com.  This is not a pro-Trump organization.  It is a place for people who want to resist the COVID-19 "new normal" and the coming vaccines, to organize to support politicians who share their views and defeat the politicians who want to keep the COVID-19 hype going forever as a form of grotesque population control.
Maine Not Impacted by COVID-19
Like the Media Said it Would Be
Governor Mills Still Using Error-Filled Computer Model to Predict Mass Casualties and Keep Her Emergency Powers Going
By:  David Deschesne
Fort Fairfield Journal, July 29, 2020
   Like most of the States in the U.S., Maine has received a lackluster COVID-19 performance out of the mainstream theatrical media's superstar coronavirus.  While states like New York and New Jersey appeared to have massive cases and fatalities; and a new so-called "surge" going on in the states of Florida, Texas and Arizona - caused by increased testing and double- and triple-counting of the same people tested - Maine is trending right on par with most of its peers with thankfully low death numbers and modest case reports.
   Some may point to the state's lockdown of society and business in April.  But, that is not a likely reason for the low COVID-19 numbers.  As of June 8, 2020, Maine had a death rate for COVID-19 of 7.36 deaths per 100,000 which is right in the middle of Arkansas (5.31 deaths/100,000) and Nebraska (9.52 deaths/100,000); those two states remained open throughout the outbreak and did not lock down.
COVID-19 Being Used by Radical Leftists
to Secure Presidency for Biden
By:  David Deschesne
Fort Fairfield Journal, July 25, 2020
   While the COVID-19 coronavirus has become a worldwide issue, the extreme left wing of the Democrat party in the U.S. has been exploiting it to create social unrest in order to secure the presidency for their candidate, Joe Biden, who appears to be suffering from advanced Alzheimer's disease and would have otherwise not had a chance at winning this November's election without a major catastrophic event to topple President Trump.
   The Democrat strategy is to watch the poll numbers to see if Americans are happy with the direction the U.S. is heading, or not.  Most of the tyrannical COVID-19 response has been in states governed by left-wing Democrats.  While COVID-19 has been found to be no more deadly than a bad flu season,  the irrational responses still being put in place by these Democrats is creating more social unrest and unhappiness in society.  Statistically, this is a good scenario for unseating a President and overcoming a country with communism.
   Additionally, the Democrats have mobilized a veritable army of violent protestors who smash windows, burn businesses, destroy public property and beat up or kill private citizens in the name of "stopping racism."  If Joe Biden gets somehow elected in November, these will be the people in charge.
   For those who have grown weary of their own state's dictatorial COVID-19 mandates, a President Biden will adopt those mandates across the entire U.S.
   Instead of burning the U.S. down literally, Biden plans on burning the U.S. down metaphorically by assembling an army of COVID police to run around contact tracing everybody and ordering them into self-quarantine forever.  He will also be the one to force a new, untested COVID-19 vaccine on the populace - a vaccine being designed to alter the human recipient's DNA in order to fight the virus.  This DNA altering protocol has never been done in vaccines before and nobody knows what the adverse affects will be.
   Biden also plans to adopt New York Representative, Alexandria Ocasio-Cortez's "Green New Deal" and create an army of "Green Police" to eliminate all fossil-fuel burning devices from automobiles to fuel oil furnaces and wood burning stoves.
   The Democrat party today is not the Democrat party of even ten years ago, so Democrats are forewarned what they may be getting the U.S. into this year.
Cary Names New Chief Information Officer
Caribou Native Returning to the County
   Cary Medical Center has appointed Caribou Native, Tim Conroy, Chief Information Officer.  Conroy, who is a graduate of Caribou High School, will assume the role in mid-August.  David Silsbee, also a Caribou native and CHS graduate has served in the position over the past 25 years.  Silsbee, who began his career at Cary as a Microbiologist in the hospital's medical laboratory, is the longest tenured employee on the hospital's senior management team and has been with Cary for 43 years.  Kris Doody, RN and CEO at Cary Medical Center said that she was pleased to bring another professional back to Caribou and Aroostook County.
   "We are delighted that we have been able to bring another talented professional and Caribou native back home", said Doody who is also CEO for Pines Health Services.  "Just over a year ago we were successful in hiring our new Chief Financial Officer, Chelsea Desrosiers who is also a County native and Caribou High School Graduate. There is just something special about having roots to the County, they draw you back and we are glad we had the professional opportunities available".
FORT FAIRFIELD, Maine - Fort Fairfield Fire Department was assisted by Easton and Presque Isle at an incident on Milk Street on July 22. While the fire burned inside the walls, no immeditely noticeable damage was don to the exterior of the home. photo/David Deschesne
New, Large-Scale Sawmill Now Open on
the Houlton Road in Fort Fairfield
By:  David Deschesne
Fort Fairfield Journal, July 15, 2020
FORT FAIRFIELD, Maine - Joni Yoder has opened Triple H Lumber on the Houlton Road in Fort Fairfield. 
   The large-scale Amish lumber milling operation is a step up from his former location on the Fuller Road in Easton with a primary focus on custom, contract milling.
National News
Senator Collins Applauds Arrest of
Two Suspects in Social Security Scam
The pair is alleged to have facilitated the scam that robbed at least two dozen victims of more than $400,000
DISTRICT of COLUMBIA — U.S. Senator Susan Collins (R-Maine), the Chairman of the Aging Committee, applauded the announcement by the Inspector General for the Social Security Administration that two individuals were arrested for their alleged role in a significant Social Security imposter scam case.  Between May 2019 and January 2020, these individuals allegedly laundered over $400,000 sent by at least 24 victims of Social Security impersonation and tech support phone scams.
   "Under my leadership, the Aging Committee has worked to help stop pervasive scams such as the Social Security scam, which ranked as the top-reported complaint to the Committee's Fraud Hotline last year," Senator Collins said.  "Every day, Americans fall victim to these unscrupulous scam artists who seek to rob seniors of their hard-earned savings. I applaud the legal actions by the Department of Justice, which should put all scammers on notice that they will be prosecuted."
   The Social Security imposter scam typically involves fraudsters telling victims that their Social Security number has been suspended due to suspicious activity or has been used in a crime.  The scammers claim that the situation can only be resolved by providing sensitive personal information or payment in the form of gift cards, a wire transfer, or cash.
   Senator Collins has championed efforts to expose scams by encouraging a robust response from federal law enforcement agencies and cautioning all Americans, particularly seniors, to be on the lookout.  Over the past seven years, the Aging Committee has held 25 hearings examining scams targeting seniors. In January 2020, Senator Collins led an Aging Committee hearing titled, "That's Not the Government Calling: Protecting Seniors from the Social Security Impersonation Scam," examining the Social Security impersonation scam, what is being done to address it, and what more can be done. 
   Senator Collins also led letters to the Social Security Administration, SSA Office of the Inspector General, FTC, and the Elder Justice Coordinating Council to request information about the steps these agencies are taking to address the Social Security scam and to urge agency leaders to take action to protect seniors. 
   Under Senator Collins' leadership, the Aging Committee developed the annual Fraud Book, which details the top 10 scams reported to the Committee's Fraud Hotline.  The Fraud Book helps to raise awareness of elder financial fraud and educate seniors and their families about the most common scams.

Index to National News Stories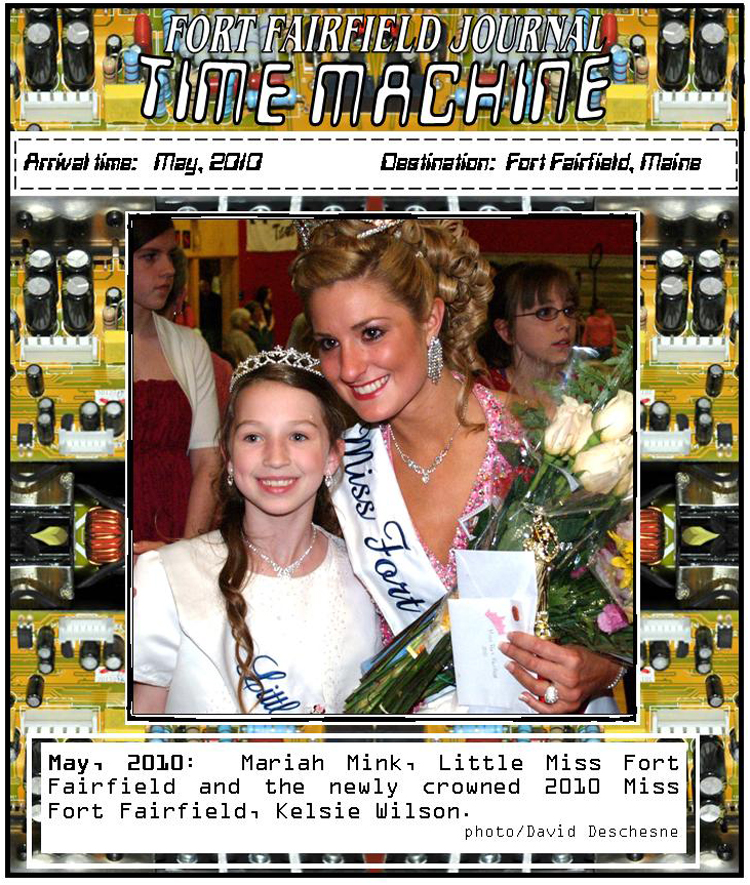 Maine News
Maine Warden Service Assists Province Of Quebec In Recovery Of Drowning Victim
LAC St. FRANCOIS,  Quebec -- The Maine Warden Service Dive Team, responding to a call for international assistance, found the body of a teenage boy who had drowned in a Quebec Lake in Quebec earlier this month.
   The Surete Du Quebec, the provincial police service of the province of Quebec, had responded to a drowning on St.-Francois Lake on July 5 in the town of Lambton, Quebec, 35 miles north of Coburn Gore, Maine. A 17-year-old boy had been tubing behind a boat without a PFD and had fallen off and drowned in an area of the lake that was 100 feet deep.
   Despite the best efforts of Quebec's officers and divers, they were unsuccessful in locating the boy. Attempts by Quebec to utilize their side scan sonar were unsuccessful as their equipment was defective and not functioning. The team made 19 dives searching for the victim, and while they did find an article of clothing belonging to the victim, they were unable to locate him.
   In sharing over 250 miles of border, Quebec contacted the state of Maine and requested assistance in recovering the body. The Maine Warden Service dive team responded with five members of the warden service and the team's 22' foot dive boat.  They were met at the Coburn Gore border station by the Surete Du Quebec, and escorted to the Lake on Friday, July 10.
   Once at the lake, the teams worked together to locate the boy. The Quebec dive team, who regularly utilize the same side scan sonar as the Warden Service, assisted in scanning the lake. One potential location was identified, but divers were unable to locate anything. Later in the afternoon, the Maine Warden Service identified another likely target. Quebec divers were able to dive down on the location marked, and recovered the boy.
   "After only a few hours of searching, our joint team found the young man's body and we were able to return him to the family," said Surete du Quebec captain Dan Campagna In a letter to Maine Warden Service Colonel Dan Scott. "Thanks to the Maine Warden Service we were able to make a difference and give closure to the family rapidly…We are grateful to your team for the assistance they brought us…We would like to commend and emphasize your team's expertise. We appreciate our exceptional partnership and we wish to render thanks to you and your team."
   The successful effort was beneficial to both teams as Maine Warden Service Dive Team Corporal Tony Gray noted, "Everyone we worked with there was nothing short of friendly, professional, and generous.  Despite never having worked together before and the obvious language barriers, the whole operation was close to flawless. It was very interesting to see how they operated, I definitely learned a few things which we will use in our training. It was a good experience and we made some good connections."
Impeach Mills Rally Draws Crowd
Fort Fairfield Journal, July 1, 2020
AUGUSTA, Maine - On a beautiful sunny Saturday morning, June 13th, hundreds gathered in front of the capital building in Augusta to voice their utter dismay and complaints pointed at Maine's Governor Mills.  Even though attendance was smaller than previous rallies, this group came ready to be vocal and demand the governor to re-open Maine for normal operations of all businesses and social/religious sites. More than 250 "Impeach Mills" signs were distributed for attendees to take home for display in their yards and in their business windows. 
   In addition to speakers discussing how Maine's governor has violated her oath of office, multiple business owners and out-of-work citizens voiced their complaints about unconstitutional edicts and orders coming from the governor's office during the COVID scare.
FOR RENT
1 and 2 Bedroom apartment available  Includes heat, water, sewer.  Sec. Dep. $550 plus first month's rent $550.  Fort Fairfield.  Call 764-3000.
This space is available for $2.75 per week.  Contact us for more information
Upcoming Events:
Exposing BLM
   Rev. Steve Craft will be touring Maine to expose Black Lives Matter for what they really are. 
His schedule is:
Tuesday, August 11, 6:30 pm
     New Beginnings Church
     249 Winn Road
     Lee, Maine
Wednesday, August 12, 12:00 noon
     Tang's Chinese Cuisine
     60 North Street
     Houlton, Maine
Wednesday, August 12, 6:00 pm
     Intervention Church
     584 Carson Road
     Woodland, Maine
Thursday, August 13, 8:00 am
     Living Water Apostolic Church
     Prayer Meeting
     133 Fort Fairfield Road
     Caribou, Maine
Thursday, August 13, 12:00 noon
     Northeastland Hotel
     436 Maine Street
     Presque Isle, Maine
Friday, August 14, 6:00 pm
     American Legion
     411 West Main St
     Fort Kent, Maine
Legal Notice to Maine Congressional Delegation re: Illegal and Fraudulent Federal Income Tax.  The Federal Income Tax is being illegally enforced outside of federal jurisdiction. Click here to read the full legal notice.
Click here for 2019 Little Miss pageant photos
Click here for 2018 Jr., Teen & Miss Fort Fairfield pageant photos
Local Obituaries 2020 Index & Archives  
Current Obituaries
Cary Medical Center
Birth Announcements
Desrosiers- A boy, Raymond Markus Desrosiers born to Chelsea L. and Scott J. Desrosiers from Caribou on June 5th, 2020.
Duplessis- A boy, Jason Duplessis Jr. born to Jessica Albert and Jason Duplessis from Connor TWP on June 5th, 2020.
McGlinn- A girl, Skylar Grace McGlinn born to Haley Bretzke and Michael McGlinn from Presque Isle on June 6th, 2020.
Inglis- A girl, Beatrice (Claire Valerie) Inglis  born to Michele and John Inglis from Saint Leonard, N.B., Canada on June 8th, 2020.
Hebert- A girl, Gracie Mae Hebert born to Crystal and Nathan Hebert from Madawaska on June 10th, 2020.
Flannery- A boy, Michael Avery Flannery born to Mia Pelletier and Michael Flannery from Limestone on June 10th, 2020.
Closson- A boy, Camden Neal-Thomas Closson born to Stephanie and Cody Closson from Easton on June 12th, 2020.
Dionne- A boy, Luke Matthew Dionne born to Macie and Matthew Dionne from Grand Isle on June 14th, 2020.
Strauser- A boy, Noah Matthew Strauser born to Anne and Matthew Strauser from Caribou on June 15th, 2020.
Pelletier- A girl, Harper Rayne Pelletier born to Sarah Nicole and Kyle Pelletier from St. David on June 17th, 2020.
Shaw- A boy, Jonathan David Shaw born to Jacqueline Fleming and Timothy Shaw from Caribou on June 19th, 2020.
Bates- A girl, Aubree Anna Bates born to Abigail Turcotte and Thomas Bates from Limestone on June 23rd, 2020.
Kearney- A girl, Kaci Shea Kearney born to Sydney McEwen and Gage Kearney from Mapleton on June 25th, 2020.
Barnes- A girl, Kassie Lynn Barnes born to Jessica Bouley from Limestone on June 25th, 2020.
Lajoie- A boy, Henry Jay Lajoie born to Ashley and Jay Lajoie from Van Buren on June 29th, 2020.
Cyr- A girl, Ava Jane Cyr born to Makayla Fuller and David Cyr IV from Presque Isle on June 29th, 2020
Recent WFFJ-TV Videos
World Economic Collapse Begain in Fall, 2019
FFHS Graduation 2020 Salutatorian & Valedictorian Speeches
The Great Mask Mandate of 2020
Past Stories
July 1, 2020 - Global Economic Collapse Began in Fall, 2019
June 17, 2020 - Ed & Elaine Brown Update - Letter to the Editor from Ed
June 3, 2020 - Forget COVID-19; Could the Coming Solar Minimum Have an Even Worse Effect on Life?
January 29, 2020 - Social Media Magnifies Errors in Recent Fort Fairfield Fires
December 4, 2019 - Fort Fairfield's Continuing Chicken Ordinance Saga
December 4, 2019 - Fort Fairfield Council Approves Full Time Fire and Ambulance Service
October 23, 2019 - Fort Fairfield to Provide its Own Fire and Ambulance Service
October 23, 2019 - Recycled Cardboard Market Crashed
October 9, 2019 - Scholarship Opportunities Extended for Fort Fairfield Elementary School Students
September 25, 2019 - Fort Fairfield Exploring Options to Provide its Own Full Time Fire Department and Ambulance Service
August 14, 2019 - 9th Annual Maine Basketball Hall of Fame Golf Scramble A Huge Success
July 31, 2019 - FFPD Switching Over to Chevy
July 17, 2019 - Aroostook County Contingent Joins in Call for Arrest of Hillary Clinton
July 3, 2019 - Fort Town Council Passes 2019-20 Budget
June 19, 2019 - 22 Students Graduate from FFHS
June 5, 2019 - Fort Fairfield Voters Overwhelming Approve School's $6.559 Million Budget
May 22, 2019 - Quality of Service - Not Money - The Reason Fort Fairfield Council Dumped Crown Ambulance
May 8, 2019 - Friends Helping Friends Food Pantry Closing its Doors
March 13, 2019 - Perham Author Writes Novel on Survival and Faith During a Post-Economic Collapse
March 13, 2019 - FFPD Suffers With Inadequate Radio Communication
February 27, 2019 - Fort Fairfield Public Works Discussed at Town Council Meeting
February 27, 2019 - Industrial Hemp Opportunities Discussed in Caribou
January 30, 2019 - Potato Blossom Festival Director Stepping Down This Spring
January 2, 2019 - Fields Realty Raises $2,000+ in Raffle for Support of Science Center
Index to archives of past stories
The Fort Fairfield Journal is not a Bangor Daily News publication. The Fort Fairfield Journal is the only independently-owned newspaper in Northern Maine and is the only local newspaper in Aroostook County that is still being printed in Northern Maine.