This online version is an abridged copy of the bi-weekly printed copy of Fort Fairfield Journal. 
For complete version, pick up a printed copy in stores now, or subscribe.
Fort Fairfield Journal Editor/Publisher, David Deschesne models a M10M Biological/Chemical mask.  If the COVID-19 coronavirus was in fact as deadly as the media and governments want us to believe, a mask like this is what should have been worn by people in public; not the flimsy paper disposable, and homemade/bandanna masks mandated by the government.  At this point, COVID-19 is being found to have a slightly higher Case Fatality Rate than seasonal flu, for which face masks have historically never been mandated society-wide, or entire economies shut down, by government edict.  photo/Charlene Argraves
Ignored by Media:  Maine Seasonal Flu Numbers Dwarf COVID-19 
Seasonal Flu: 10,206 Cases   COVID-19: 1,405 Cases
Maine CDC confirmed cases as of May 14, 2020
By:  David Deschesne
Fort Fairfield Journal, May 20, 2020
   The 2019-20 flu season was supposed to be the worst in recent history.  Just after New Year's Day, Anthony Fauci, Director of the National Institute of Allergies and Infectious Diseases told CNN that this year's flu season was on track to be as severe as the 2017-18 season, which was the deadliest in at least a decade, claiming 80,000 deaths.  "The initial indicators indicate this is not going to be a good season - this is going to be a bad season," Fauci told CNN.
  These predictions were based on the common seasonal flu - not the novel  COVID-19 coronavirus, which was only a dim blip on the health radar when Fauci gave this prediction.
   In a February 21, 2020 US News & World Report story, Dr. Pritish Tosh, an infectious disease specialist with the Mayo Clinic in Rochester, Minn. said, "There is a deadly respiratory virus that is circulating throughout the United States, and it's at its peak.  It is not novel coronavirus."
Stress, Face Masks & Lockdowns
Negatively Affect Human Health
By:  David Deschesne
Fort Fairfield Journal, May 20, 2020
   Governments and their accomplices in the mainstream news media the world over have, with perhaps the best of intentions, adversely affected the health and lives of billions of people with the recent COVID-19 coronavirus scare.
   With incessant death predictions and the use of failed, error-filled computer models predicting millions of people dead by now, the stress levels of the average person has elevated way beyond the norm.  Couple that with the stress of financial insecurity and uncertainty due to a forced shut-down of the entire economic system on a whim, already elevated stress levels have peaked off the scale in many people.
   This irresponsible behavior by government officials and the mainstream news media has undoubtedly caused much more harm than good, since prolonged stress has been found to damage the immune system in nearly all people.
Related Stories:
May 6, 2020 - Restaurant Owner Defies Big Sister's Lockdown. Reopens on May 1st.
May 6, 2020 - COVID-19 Fatality Rate Similar to Seasonal Flu, Multiple Studies Find
April 22, 2020 - Coronascam Plannedemic: How Governments Exploited Coronavirus to Camoulage An Economic Collapse and Pre-Sell Mandatory Vaccines
April 1, 2020 - COVID-19 Survival Rate Rises as Mainstream Media & Governments Attempt to Perpetuate Coronavirus Hype
April 1, 2020 – Maine CDC Confirms: COVID-19 Numbers Being Rigged to Produce Artificially Higher Death Ratios
April 1, 2020 – Maine CDC Confirms: COVID-19 Numbers Being Rigged to Produce Artificially Higher Death Ratios
April 1, 2020 - "Big Sister" Mills Takes Population Control to Next Level: Franklin County Sheriff says, "We will not be setting up a Police State. PERIOD."
March 25, 2020 – Governments and Media Pushing to Collapse Entire U.S. Society With Coronavirus Scare
Send Your Bills to Janet Mills
By:  David Deschesne
Fort Fairfield Journal, May 6, 2020
AUGUSTA, Maine - The reckless actions of Maine's Democrat Governor, Janet "Big Sister" Mills has caused untold economic harm to Maine - perhaps more than the infamous mainstream media-hyped coronavirus, COVID-19 ever could.
   While Big Sister unilaterally shut down the Maine economy over the virus scare, it turns out the threat is no worse than a really bad flu season.  The CDC says the 2017-18 flu season claimed 80,000 lives in the U.S. and hospitals were overwhelmed.  However, they made the necessary adjustments and we all got through that incident without shutting down the entire economy and deliberately forcing millions of people out of work.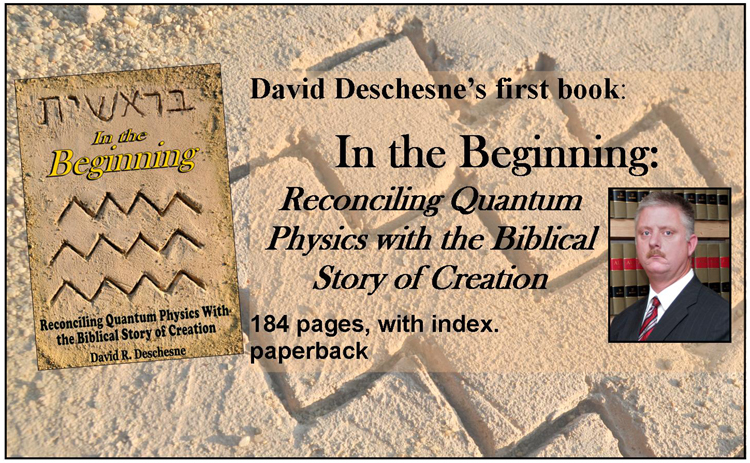 Sarah Holbrook Takes First Place in
BioME Fast Pitch Competition
By:  David Deschesne
Fort Fairfield Journal, May 6, 2020
   Fort Fairfield High School Alumnus, Sarah Holbrook recently won the college division of the BioME Fast Pitch Competition.
   Currently a student at the University of Maine, Holbrook gave a presentation on AAV9-Ighmpb2 gene therapy significantly improving motor performance in severe SMARD1-like mouse model, nmdem3.  Competitors had to present their research through a 3-minute pitch and 5 slides.  Each pitch was followed by questions from the judges.
   "I'm extremely proud of myself because I've always had a hard time speaking in front of groups," said Holbrook.  "I become really nervous whenever I present or talk in front of a group of people."
   This year's BioME Fast Pitch was scheduled to take place in Portland, but was moved to the quirky online meet-up platform, Zoom due to the mainstream media's excessively hyped Covid-19 super-storm.
   The program began with the Maine BioGENEius Challenge/High School Poster Competition.  BioMe is the official local partner for the BioGENEious Challenge, a prestigious international biotech competition for grades 9-12.  High School students were interviewed individually and asked to share their poster, talk about their research and answer questions from the judges.
   The BioME Student Showcase started as an initiative in 2019 to support innovation and commercialization of student ideas in Maine, as well as connect current students with potential future employers and entrepreneurial resources in the State.  The Second Annual BioME Student Showcase was sponsored by Maine Technology Institute
FFHS Will Have a Real Graduation Ceremony
Will be Drive-in Style Outdoor Ceremony With People Seated in Their Parked Cars
By:  David Deschesne
Fort Fairfield Journal, May 20, 2020
   The Fort Fairfield High School Senior class will be hosting a "Drive-In" graduation on the track at the High School on June 7 at 3pm.
   Social Distancing guidelines will be in place for both the parked automobiles and students as they walk up to receive their diploma and scholarships.
   A large video screen is expected to be provided by DRD Audio/Visual to display an enlarged video of the M.C. and other guest speakers at the microphone as well as having the event streamed online by WHOU.
   Logistics are still being worked out for the number of cars allowed to be parked and how the students will navigate through the venue.
Raw Grain is in Abundant Supply, But Wheat Mills Struggle to Process Consumer Flour
By:  David Deschesne
Fort Fairfield Journal, May 20, 2020
   There is a large surplus of wheat on the global market, but you wouldn't know it to look at the flour section of most grocery stores.
   While wheat production overall has been reduced over the past two years due to high surplus of the grain and falling prices, there's still plenty of it out there.
   Christine Cochran, founder of the Grain Foods Foundation said there's plenty of grain out there and the millers are milling it.  The problem is in the shift in demand.
   The COVID-19 media scare shuttered the restaurant and hospitality business to either a trickle of takeout orders or complete closures.  These, and industrial processors make up the bulk of flour purchases worldwide, with consumer products only amounting to less than 5% of overall sales.
   With everyone stuck at home, doing their own baking, an unanticipated demand for the smaller, 5 and 10 pound bags of flour caught the milling industry by surprise. 
   But millers are responding.  Josh Sousland from WorldGrain.com reports as of May 6, 2020 flour output has increased domestically to 5.904 million cwt; an increase of 406,000 cwts from the first quarter of 2019.
   This is the largest first-quarter production increase in five years.
Coronavirus Simulation Drill Precedes Actual Outbreak in China by Two Weeks
By:  David Deschesne
Fort Fairfield Journal, May 20, 2020
NEW YORK - On October 18, 2019 the Johns Hopkins Center for Health Security convened a special coronavirus pandemic exercise in New York, designed to war game responses to a fictional, deadly coronavirus outbreak.
   Dubbed "Event 201" the timing was a bit curious since it also coincided with the Military World Games where 300 U.S. soldiers participated with soldiers from over 100 nations in Wuhan, China just two weeks before the first outbreak of COVID-19 there.
   The Johns Hopkins Event 201 exercise was sponsored by the Bill and Melinda Gates Foundation and the World Economic Forum.  It featured individuals from the CIA, World Bank, International Monetary Fund as well as an assortment of pharmaceutical and public relations companies.
   "Moreover, it did not help that a coronavirus plush toy was used as an image to promote the event and given away as a souvenir, seemingly making light of a deadly virus and prompting comments from Twitter and Facebook of a 'big pharma' conspiracy," said Dr. Christian Lin, a California-based foreign policy analyst specializing in China-Middle East relations.
   This isn't the first time a drill coincidentally coincided with an actual event.  On September 11, 2001, The North American Air Defense Command (NORAD) was conducting a training drill where passenger jetliners would fly into the World Trade Center towers in New York, coincidentally at the same time jetliners were being flown into the towers for real.  This is why there was no rapid response from the Air Force - they were all treating the live event as if it was a scheduled training drill at first.
   The second time a training drill was used as a cover for a live event was the alleged school shooting event at Sandy Hook Elementary School in Newtown, Connecticut.  In this case, however, researchers Jim Fetzer and Wolfgang Halbig have shown there was no actual real event for the drill to conceal.  The drill simply took place at the abandoned, shuttered school building with child and crisis actors; it was then reported as a "real" event to an acquiescent news media no longer trained in investigative journalism, but rather to simply regurgitate press releases handed to them by government sponsored media handlers. 
Dr. Fauci Helped Fund Coronavirus Studies at China's Wuhan Laboratory
By:  David Deschesne
Fort Fairfield Journal, May 20, 2020
   Mainstream media darling, Dr. Anthony Fauci, head of the U.S. National Institute for Allergies and Infectious Diseases (NIAID) and President Trump's go-to man for all things COVID-19, is now in the spotlight for funding research at China's Wuhan P4 bio lab, among other labs in the U.S., to the tune of $7.4 million.
   According to research by Children's Health Defense, following the 2002-2003 SARS coronavirus outbreak, NIH the umbrella bureaucracy that contains Fauci's NIAID, funded a collaboration by Chinese scientists, US Military virologists from the U.S. Army Medical Research Institute of Infectious Diseases (USAMRIID), and NIH scientists from NIAID to prevent future coronavirus outbreaks by studying the evolution of virulent strains from bats in human tissues. 
   Fauci initially funded $3.7 million for that research, with the lab in Wuhan, China being part of the beneficiaries of the funding.
   The Wuhan lab has been convincingly linked to the recent COVID-19 outbreak, thus calling into question the relationship of the Chinese and US military alliance in biological research of that virus.
   "In October 2014, following a series of federal laboratory mishaps that narrowly missed releasing these deadly engineered viruses, President Obama ordered a halt to all federal funding for Fauci's dangerous experiments," said Robert F. Kennedy Jr., Chairman of the Children's Health Defense.  "NIAID-funded gain of function research continued after the moratorium in a Wuhan based laboratory.  Congress needs to launch an investigation of NIAID's mischief in China."
   According to a story in Newsweek, in 2019, Fauci sent another $3.7 million to the Wuhan lab to fund more research into Coronavirus in bats and humans.
   USAMRIID, which initially participated with the Wuhan lab study in 2003, is located at Fort Detrick, Maryland.  USAMRIID was ordered closed by the CDC on July 15, 2019 due to breaches at the facility.  At the time, USAMRIID was conducting research on the Ebola virus - which they have for many years now - and the agents that cause tularemia, the Plague and Venezuelan Equine Encephalitis.
Agency on Aging Offers Two New Initiatives
PRESQUE ISLE, Maine — Aroostook Agency on Aging is launching two new programs intended to improve the physical, mental, social, and emotional well-being of older citizens. The first is called The Conversation Project and the other is titled "Brain Health, You Can Make a Difference!"
The Conversation Project was developed to help older people and their care providers think about end-of-life decisions and begin to talk about their expectations with loved ones and health practitioners.
According to Sharon Berz, the Agency's Director of Long-Term Services and Supports, the Conversation Project empowers older individuals to feel more comfortable sharing their thoughts on important matters including finances, health care decisions, and living arrangements with those who matter the most.
A free Starter Kit is available to those who reach out. Berz explained, "While it doesn't answer every question, it will help participants get their thoughts together and then have a conversation with their loved ones. It can also be used by caregivers to help someone else get ready to share their wishes. It can be worked on at the participant's pace."
The second initiative, entitled "Brain Health, You Can Make a Difference", is an evidence-based program to help older persons take simple steps toward better cognitive health.
Berz explains that every person is entitled to knowledge that maintains and even benefits the health of his or her brain.
"Having a healthy brain affects our mood and decreases the likelihood of having illnesses that decrease our quality of life. Knowing how exercise, good nutrition, adequate sleep, socialization, and mental stimulation affect brain health is important. Having this knowledge and encouragement helps us to plan and to incorporate these building blocks into our daily schedule," she added.
Both initiatives are provided by Aging ME and led by the University of New England and the University of Maine through a grant from the Health Resources and Services Administration of the U.S. Department of Health and Human Services.
Individuals interested in either program should call the Agency on Aging at 764-3396 to speak to a trained representative. Callers will receive free materials, as well as a confidential follow-up phone call with individualized support offered to review the tools provided and answer questions.
AMHC Peer Recovery Centers Hosting Public Events throughout County
CARIBOU, Maine - Roads to Recovery (R2R) and Aroostook Recovery Center of Hope (ARCH), substance use peer recovery service providers, are hosting several public events in May. Part of Aroostook Mental Health Services, Inc. (AMHC), the recovery centers provide individuals a place to come and receive support for their recovery journey, connect people to resources, and also serve as a venue for a variety of recovery meetings.
   "COVID-19 has been very difficult for our recovery community," shared Erik Lamoreau, Substance Use Disorder Peer Recovery Center Manager. "We are grateful for the technology that allows us to stay connected but we are excited to do some public events that will allow us to touch base in person, with proper social distancing, of course."
   The public is invited to stop by and learn more about peer recovery centers and all the services AMHC offers the recovery community. Free Naloxone kits will also be distributed. "We will offer Naloxone training during the event or if individuals prefer, they can learn about properly administering naloxone from the information provided in their kit," said Lamoreau.  For more information, please contact R2R at 207-493-1278 or ARCH at 207-254-2213.
   For more information, connect with AMHC at www.amhc.org.
Fort Fairfield Athletic Booster Club News
Booster Club Golf Tourney/Sports Draw Rescheduled to August 15!
   This year's 23rd Annual Memorial Day Golf Scramble and the 15th Annual Sports Draw, both originally scheduled for May 23rd have been rescheduled to Saturday August 15th, according to Booster Club president Larry Gardner.
   This year's event will be held in memory of Becky McCrea Griffeth who passed away in February of this year. The tournament will take place at Aroostook Valley Country Club in Fort Fairfield. This will be a four person Scramble and will be limited to the first 36 paid teams. The entry fee will remain at $65 per person.
   There will be a men's division, a women's division and a mixed division (2 men/2 women).
   Prizes will be awarded to the top ten net teams and top four gross teams. Golfers will have a chance to win a 2020 Honda Civic, supplied by Griffeth Honda of Presque Isle, for a hole-in-one on hole #15. In addition, golfers will have a chance to win $10,000 cash provided by the Par & Grille in Caribou for a hole-in-one on hole #4.
   In the twenty-two year history of the event, two cars have been won. Closest to the pin, longest drive and other contests will also be held.
   The proceeds of this tournament will go to the Fort Fairfield Athletic Boosters Club in their continued support of athletics at Fort Fairfield Middle/High School. Booster Club President Larry Gardner stated, "We know how much everyone enjoys this tournament and I'm sure people are looking forward to getting out and getting back to some sort of normalcy. We hope that this event will provide some enjoyment for all participants and financial help for the Athletic Booster Club."
Senator Collins Warns of COVID-19 Texting Scam
DISTRICT of COLUMBIA – U.S. Senator Susan Collins is warning Mainers to be on alert for criminals attempting to use fraudulent text messages about COVID-19 to gain access to their personal information.
   Through this scam, which was reported by the Thomaston Police Department after an officer was targeted, criminals are sending text messages alleging that the recipient has come into contact with someone who has tested positive for COVID-19 or has exhibited symptoms.  The message recommends that the person self-isolate and get tested.  While the associated link claims to provide more information, authorities warn it is actually an attempt by scammers to gain access to the individual's valuable personal information.
   This text message scam is the latest in a series of coronavirus-related phone, text, and email scams seeking to trick or scare consumers into sharing personally identifiable information or paying a fee in exchange for a stimulus check, a Paycheck Protection Program loan, a non-existent COVID-19 vaccine, or donating to a fake charity.
   "Putting a stop to scams that seek to rob Americans of their personal information and hard-earned money is one of my top priorities," said Senator Collins.  "It is despicable that these criminals are using this crisis for their own gain.  I urge the public to be wary of phone calls, texts, or emails from unknown sources that demand you to take immediate action."
   If you receive a fraudulent call, text message, or email, you can report it to the Aging Committee's Fraud Hotline at 1-855-303-9470.
   The Federal Communications Commission offers the following tips to protect yourself from scams:
    Do not respond to calls or texts from unknown numbers, or any others that appear suspicious.
    Never share your personal or financial information via email or text messages.
    Be cautious if you're being pressured to share any information or make a payment immediately.
    Do not click any links in a text message.  If a friend sends you a text with a suspicious link that seems out of character, call them to make sure they weren't hacked.
    Scammers often spoof phone numbers to trick you into answering or responding.  Remember that government agencies will never call you to ask for personal information or money.
    Always check on a charity (for example, by calling or looking at its actual website) before donating.
HANEY'S GARDEN CENTER
The Central Aroostook Chamber of Commerce was excited to celebrate with Haney's Garden Center located at the former KMart garden center location at The Aroostook Centre Mall, during their grand opening today on May 1. Pictured above are: LaNiece Sirois, Executive Director for the Central Aroostook Chamber of Commerce (CACC); Edith Helstrom, CACC Board member; Troy Haney, owner of Haney's Garden Center; Denise Clark, staff of Haney's Garden Center; Casey Bouchard, CACC Board President; and Bruce Brigman, Manager of The Aroostook Centre Mall. Galen Weibley, the Director of Economic & Community Development for the City of Presque Isle also welcomed the new business.  CACC photo
NMCC Student Receives Prestigious State Scholarship
PRESQUE ISLE, Maine - The trustees of the Higher Education Assistance Foundation (HEAF) have selected Nicole Whittaker, a Northern Maine Community College accounting major, to receive a $1,000 scholarship.
   One student is selected annually to receive this prestigious scholarship from each of the community colleges and state universities, as well as Husson University, St. Joseph's and University of New England. The recipient must major in either business or accounting
   Whittaker is a 2014 graduate of Presque Isle High School. While in high school Nicole took advantage of early college classes and graduated with six credits toward a degree. She will graduate in May with a 3.4 GPA.
   The Foundation was established in the 1950's as a guarantee fund for student loans. The founders included a wide range of banks, businesses, community organizations and individuals. In 1990, the HEAF trustees initiated a scholarship program funded by the return on the original loan guarantee funds. The fund is now managed by the Maine Bankers Association in Portland.
National News
Stay at Home Orders Are as Harmful to Public Health as COVID-19 Virus
By:  David Deschesne
      Doctors Dan Erickson and Artin Massihi, owners of Accelerated Urgent Care (AUC) in Bakersfield California gave a press conference late last month to go over some of the adverse health effects of lockdowns which were instituted as a purported defense to COVID-19.
   Dr. Erickson, who is also an immunologist, said exposure to virus and bacteria is how you build and strengthen your immune system.  He said running around wearing masks and sheltering in place insulates the immune system from those germs thus not allowing it to develop the proper anti-bodies to fight disease as it's presented to it.  He also suggested lockdowns haven't been proven to be effective at combating viral spread.  "When we look at people [in countries] that have locked down and people that haven't locked down, it's not statistically significant whether you've locked down, or not."
   More importantly, the underreported, or non-reported negative health effects of a lockdown are what Dr. Erickson is also interested in.  He said he has seen a dramatic rise in child molestation cases.  "Child molestation is increasing at a severe rate.  We can go over multiple cases of children who have been molested due to angry family members who are intoxicated, who are at home, who have no paycheck.  These things last a lifetime.  This isn't about a seasonal flu.  These are things that will follow these people and affect them in a negative fashion for their life." 
  He also said spousal abuse is on the rise.  "We see people coming in here with black eyes and cuts on their face.  It's an obvious abusive case.  These are things that will affect them for a lifetime, not for a season."
   Dr. Erickson also mentioned seeing increases in alcoholism, anxiety, depression and suicide as a result of the draconian lockdowns.  "These are all things I see every day.  I don't read about it, I see it in our clinics.  We have clinics from Fresno to San Diego and these things are spiking in our community.  These things will affect people for a lifetime, not for a season."
Index to National News Stories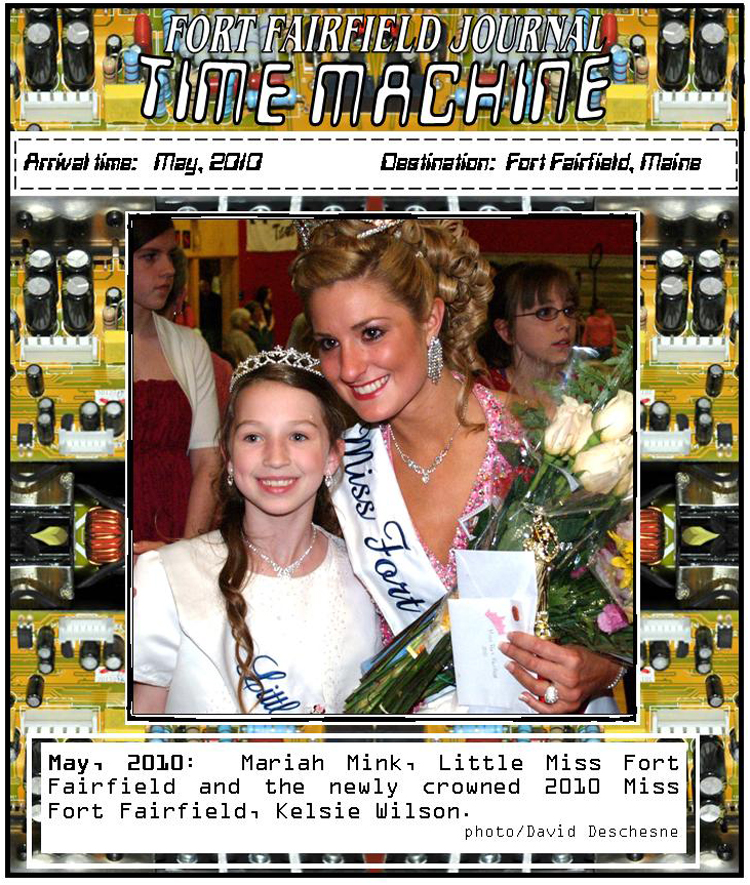 Burger Boy in Caribou recently celebrated its grand opening with new ownership. However, the State-mandated shut-down of all "non-essential businesses" due to a mainstream media-manufactured and over-hyped coronavirus scare, they are unable to serve customers for an indefinte period of time.    contributed photo
Maine News
Face Mask Mandate is NOT State Law
Most Mainers Don't Really Understand Governor Mills' Face Mask Executive Order
By:  David Deschesne
Fort Fairfield Journal, May 20, 2020
   To walk around in public in Maine, one will find over half of the people both maintaining a social distance of 6 feet or more and wearing a face mask.  Some of them are wearing face masks while walking all alone in a desolate parking lot or driving around in their cars with their windows rolled up.  Some businesses are mandating face masks in their stores even if social distancing is adequately taking place.
   There seems to be a blatant misunderstanding of Governor Mills' most recent executive order 49FY 19/20.  The paragraph from her Executive Order that mandates face masks reads as follows:
V. Cloth Face Coverings
Consistent with guidance from the United States Centers for Disease Control and Prevention individuals must wear cloth face coverings in public settings where other physical distancing measures are difficult to maintain.
Maine CDC Admits to Inflating COVID-19 Numbers with "Probable Cases"
By:  David Deschesne
Fort Fairfield Journal, May 20, 2020
   From the start of its accounting of the COVID-19 coronavirus in late March, the Maine CDC had been reporting "Confirmed Cases" of COVID-19 in Maine with daily updates on its webpage, giving the impression that these numbers represented current positive test results for the virus.
   On May 3, the total confirmed cases of COVID-19 in Maine was listed by the Maine CDC as 1,185.  However, on the following day the number of Confirmed Cases was reduced to 1,136 with 69 "Probable" Cases bumping the number to 1,205.  From that day on, the Maine CDC segregated its positive case numbers with those two classifications.  As of May 13, they reported 1,372 Confirmed Cases with 143 "probable" cases of COVID-19.
FOR RENT
1 and 2 Bedroom apartment available  Includes heat, water, sewer.  Sec. Dep. $550 plus first month's rent $550.  Fort Fairfield.  Call 764-3000.
FOR RENT
Very nice two bedroom apartment in town.  Heat included. Rent is $700 monthly with security deposit of the same.  Call Cathy at 498-0246.
This space is available for $2.75 per week.  Contact us for more information
Upcoming Events:
The criminals in goverment have cancelled all of western civilization indefinitely for a benign, over-hyped cold virus with the goal being a complete disintegration of society and accompanying economic collapse.
Legal Notice to Maine Congressional Delegation re: Illegal and Fraudulent Federal Income Tax.  The Federal Income Tax is being illegally enforced outside of federal jurisdiction. Click here to read the full legal notice.
Click here for 2019 Little Miss pageant photos
Click here for 2018 Jr., Teen & Miss Fort Fairfield pageant photos
Local Obituaries 2020 Index & Archives  
Current Obituaries
TUCK, Gary E. – Fort Fairfield, Maine
Aroostook House of Comfort Announces Impact Gift
PRESQUE ISLE, Maine—The Aroostook Hospice Foundation (AHF), in continuing fundraising efforts for the Aroostook House of Comfort, is pleased to announce a major charitable contribution from a Presque Isle native, Mary Barton Akeley Smith. This generous donation made in memory of her late husband, Rodney Smith, was made possible in part by a grant from the Silicon Valley Community Foundation. It will help support our facility or "house" where patients receive hospice services and continue its impact by ensuring that the Aroostook House of Comfort's model of care is available for years to come.
   Mrs. Smith, an avid supporter of Presque Isle, has funded such projects as the Mark and Emily Turner Memorial Library, the Rodney Smith Wellness Center at Northern Maine Community College, and the Dr. Robert Vinton Akeley endowed Chair of Agricultural Science and Agribusiness with a new on-campus greenhouse at the University of Maine at Presque Isle. Her generous gift to the Aroostook House of Comfort will support a critical healthcare need in our community and help to better the lives of Aroostook County residents.
   "Contributions from donors like Mrs. Smith will help sustain the house as we go forward into the future," said Rick Duncan, Board Chairman of the Aroostook Hospice Foundation (AHF). "This generous gift will also help us in our mission to give patients the comfort and attention they deserve in a peaceful, home-like setting."
   As we know, terminal illness does not discriminate by age, gender, or socioeconomic status. The Aroostook House of Comfort is the only stand-alone facility north of Auburn to provide inpatient hospice and respite care services to individuals facing a life-limiting illness.
Recent WFFJ-TV Videos
FFHS Lady Tigers 2019-20 slide show video
WBCQ 9330: Maine's 20 Million Watt Flagship Short-wave Radio Station
Past Stories
January 29, 2020 - Social Media Magnifies Errors in Recent Fort Fairfield Fires
December 4, 2019 - Fort Fairfield's Continuing Chicken Ordinance Saga
December 4, 2019 - Fort Fairfield Council Approves Full Time Fire and Ambulance Service
October 23, 2019 - Fort Fairfield to Provide its Own Fire and Ambulance Service
October 23, 2019 - Recycled Cardboard Market Crashed
October 9, 2019 - Scholarship Opportunities Extended for Fort Fairfield Elementary School Students
September 25, 2019 - Fort Fairfield Exploring Options to Provide its Own Full Time Fire Department and Ambulance Service
August 14, 2019 - 9th Annual Maine Basketball Hall of Fame Golf Scramble A Huge Success
July 31, 2019 - FFPD Switching Over to Chevy
July 17, 2019 - Aroostook County Contingent Joins in Call for Arrest of Hillary Clinton
July 3, 2019 - Fort Town Council Passes 2019-20 Budget
June 19, 2019 - 22 Students Graduate from FFHS
June 5, 2019 - Fort Fairfield Voters Overwhelming Approve School's $6.559 Million Budget
May 22, 2019 - Quality of Service - Not Money - The Reason Fort Fairfield Council Dumped Crown Ambulance
May 8, 2019 - Friends Helping Friends Food Pantry Closing its Doors
March 13, 2019 - Perham Author Writes Novel on Survival and Faith During a Post-Economic Collapse
March 13, 2019 - FFPD Suffers With Inadequate Radio Communication
February 27, 2019 - Fort Fairfield Public Works Discussed at Town Council Meeting
February 27, 2019 - Industrial Hemp Opportunities Discussed in Caribou
January 30, 2019 - Potato Blossom Festival Director Stepping Down This Spring
January 2, 2019 - Fields Realty Raises $2,000+ in Raffle for Support of Science Center
Index to archives of past stories
The Fort Fairfield Journal is not a Bangor Daily News publication. The Fort Fairfield Journal is the only independently-owned newspaper in Northern Maine and is the only local newspaper in Aroostook County that is still being printed in Northern Maine.