This online version is an abridged copy of the bi-weekly printed copy of Fort Fairfield Journal. 
For complete version, pick up a printed copy in stores now, or subscribe.
COVID-19 Survival Rate Rises as Mainstream Media & Governments Attempt to Perpetuate Coronavirus Hype
Takedown of Western Civilization Now in Full Swing
Presque Isle Main Street is eerily quiet during the 4pm-5pm rush hour on March 30.  In the midst of a fourteen day state mandated shutdown of all "non-essential" businesses, Presque Isle - a city of 12,000 overnight which expands to nearly 20,000 during daily business hours - has become desolate with only grocery stores, auto parts stores and a few other "essential" businesses allowed to remain open.  The shut-down is supposed to end on April 8, but considering President Trump has extended social distancing guidelines until April 30, Maine's governor, Janet "Big Sister" Mills has extended the ban on all non-essential businesses and issued a stay at home order for everyone not deemed "essential" through April 30.
photo/David Deschesne
By:  David Deschesne
Fort Fairfield Journal, April 1, 2020
   The novel coronavirus, COVID-19 exploded in the United States over the past two weeks garnering breathtaking attention from the mainstream media with wall-to-wall coverage exuding every possible minute detail and statistic.  Updated COVID-19 world maps, maps of the U.S. and each U.S. state's respective maps of their counties detailed a daily dose of statistics for "cases," "deaths" and "hospitalizations" from the virus.    
   But, amidst all the noise and hoopla, it was lost on most people that, as of the time of this writing, the outbreak isn't any more severe than the seasonal flu; in many places, it is much less.  Reports kept touting "total case numbers" with recoveries buried in the data since they weren't deemed as sensational enough; leaving it up to the readers to do the math themselves to determine actual active cases after the recovered victims were factored out of the equation.
Related Stories:
April 1, 2020 – Maine CDC Confirms: COVID-19 Numbers Being Rigged to Produce Artificially Higher Death Ratios
April 1, 2020 - "Big Sister" Mills Takes Population Control to Next Level: Franklin County Sheriff says, "We will not be setting up a Police State. PERIOD."
March 25, 2020 – Governments and Media Pushing to Collapse Entire U.S. Society With Coronavirus Scare
Franklin County Sheriff Responds to Big Sister Mills' New Executive Order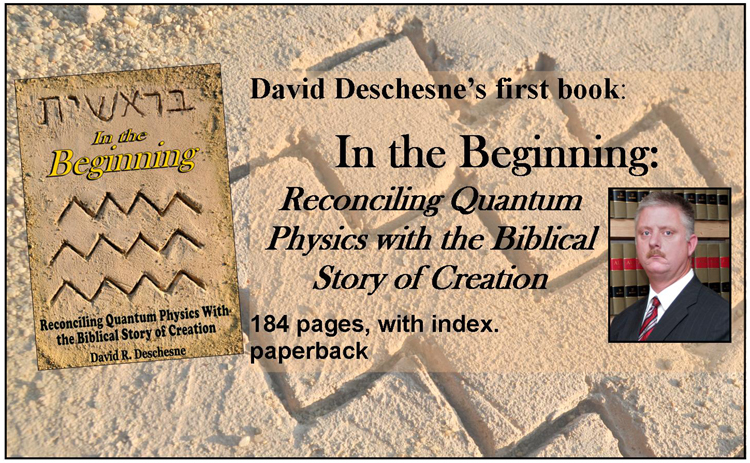 Maine CDC Confirms:
COVID-19 Numbers Being Rigged to
Produce Artificially Higher Death Ratios
April 1, 2020 – Maine CDC Confirms: COVID-19 Numbers Being Rigged to Produce Artificially Higher Death Ratios
By:  David Deschesne
Fort Fairfield Journal, April 1, 2020
   Many Americans are being unduly worried over the fatality rate from COVID-19, which officially stands at around 1.8%.  But, it could be much lower.  By only factoring in those select high risk individuals who have been tested for the virus, and omitting low risk and mild cases, the death ratio number is being skewed higher than it really is.    
   At this point, the active COVID-19 case numbers only include people with high potential viral exposure, such as healthcare workers, or patients with severe symptoms and potentially bad outcomes.  By only using this segment of the population, the death rate will be biased artificially higher than it would be if all cases were factored in.
  That this numbers-skewing tactic is being used in Maine was, perhaps unwittingly, confirmed by Dr. Nirav Shah, director of the Maine CDC.  In a webcast press conference on March 31, Dr. Shah said up to this point they had been prioritizing tests on the "highest risk" individuals and have been holding on to the samples from the "lower risk" individuals.
   "These are samples that have been waiting at our laboratories but, because of our focus on the highest risk individuals, have not yet been tested," said Dr. Shah.  "As of right now that number stands at 600 tests; these represent individuals that were in the lowest risk category.  As of right now, [for] individuals in the highest risk category - individuals hospitalized, healthcare workers, or folks from congregate settings - there is no backlog of tests at the Maine State lab in Augusta."
     When factoring in all of the people who actually have, or have had, the COVID-19 virus - which may be impossible data to obtain at this point - and considering most of them do survive, the death rate could plummet to well below one percent.  Some estimates put it as low as 0.45%
   Fiddling with the numbers is not being done just in Maine; this gaming of numbers is being done by nearly every State in the U.S. and other countries around the world, thus creating false data other governments rely on to make decisions.
"Big Sister" Mills Takes Population Control to Next Level In COVID-19 Media Scare
Franklin County Sheriff says, "We will not be setting up a Police State.  PERIOD."
By:  David Deschesne
Fort Fairfield Journal, April 1, 2020
On March 31, Maine Governor Janet "Big Sister" Mills issued a series of substantial new mandates in light of the mainstream-media's COVID-19 scare.   The primary measure was a Stay Healthy at Home directive that requires people living in Maine to stay at home at all times unless for an essential job or an essential personal reason, such as obtaining food, medicine, health care, or other necessary purposes.
Nordic Heritage Center Hosts Annual Himie Towle Ski Frolic
By:  David Deschesne
   The 19th annual Himie Towle Memorial Ski Frolic was held by the Towle family at the Nordic Heritage Center in Presque Isle on March 7.
   In addition to cross country ski racing for the kids, there was also hill sliding, sack races and a hot dog cookout over a campfire.
   "We had different things for the kids to give the kids an excuse to get out and have some fun with us.  We appreciate all those that showed up," said Steve Towle.  "A shout out to our sponsor, A.R. Gould Northern Light Medical.  They've been with us for several years.  They provide all the food and when it's all over they give us a thousand dollars for this club's youth program."
   The timing for this year's event was  streamlined compared to years past. "Part of adding to the fun is we took 22 divisions out of what we used to have for the ski racing.  The numbers are dwindling down but the few hard chargers we have left can race to try to get your name on the cup that stays here."
   Top three finishers of this year's races were:
5k
Men
1 Tom Towle                 16:57
2 Peter Forbes               22:35
3 Caleb Moore               23:37
Women
1 Amanda Winslow                    17:19
2 Maddie Jackson                      20:31
3 Breanna Wasson                     21:22
10k
Men
1 Russell Currier                        20:53
2 Chad McPherson        28:45
3 Joel Soper                  31:15
Women
1 Amy Chartier              43:58
National News
High Doses of Vitamin C Found to be Effective Against Coronavirus
By:  David Deschesne
   A report issued by Orthomolecular Medical News Service (OMNS) reveals the historical use of vitamin C (ascorbic acid) to successfully combat viral infections may also be beneficial in the treatment of the novel Coronavirus currently sweeping the globe.  
   According to the OMNS press release, "Abundant clinical evidence confirms vitamin C's effectiveness when used in sufficient quantity.  Physicians have demonstrated the powerful antiviral action of vitamin C for decades."
   "The coronavirus pandemic can be dramatically slowed, or stopped, with the immediate widespread use of high doses of vitamin C," said Dr. Andrew Saul, Ph. D., editor-in-chief of OMNS.  "Physicians have demonstrated the powerful antiviral action of vitamin C for decades. There has been a lack of media coverage of this effective and successful approach against viruses in general, and coronavirus in particular."
For further information refer to these links:
http://orthomolecular.org/resources/omns/v16n07.shtml
http://orthomolecular.org/resources/omns/v16n04.shtml
Index to National News Stories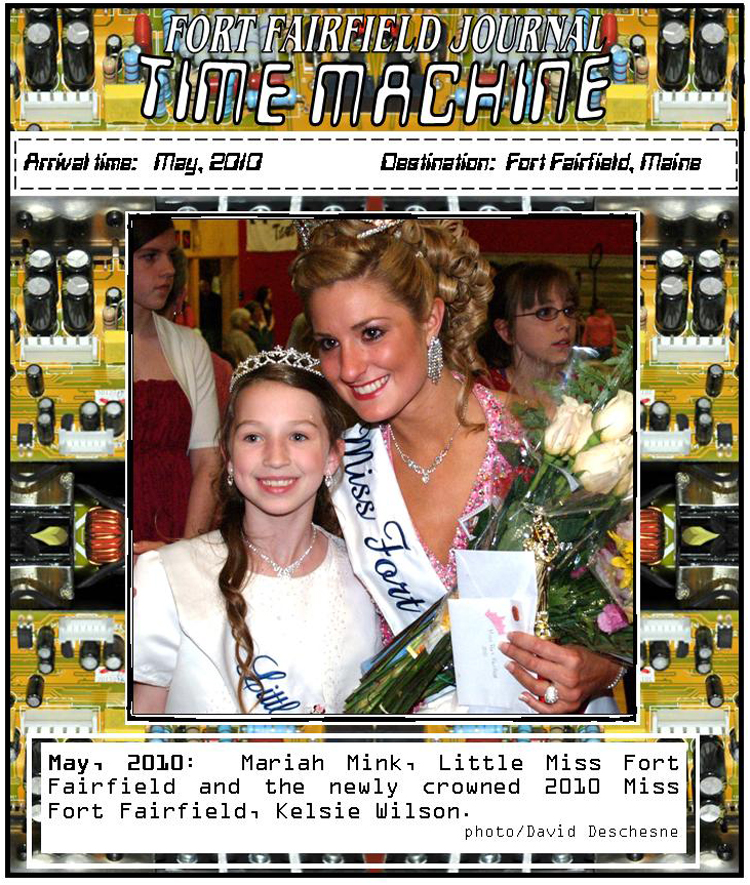 Burger Boy in Caribou recently celebrated its grand opening with new ownership. However, the State-mandated shut-down of all "non-essential businesses" due to a mainstream media-manufactured and over-hyped coronavirus scare, they are unable to serve customers for an indefinte period of time.    contributed photo
Maine News
New REAL ID Requirements Move Population one Step Closer to Digital "Mark of the Beast" Control System
By:  David Deschesne
   The Transportation Security Administration (TSA) is reminding air travelers that effective October 1, 2020, a REAL ID compliant identification card with digital biometrics photo will be required for all air travel from state to state within the United States.  This move makes the REAL ID a de facto passport for travelers to move around within the U.S.
   Once travelers are acclimated to the false sense of security from terrorism they believe they'll get from using REAL ID, the government will expand the requirement for digital biometrics from air travel to buses, trains and eventually private automobiles.  It has been envisioned that border checkpoints will be constructed at state borders to disallow anyone from entering another State without a federally recognized "REAL ID" card.
COCAINE BUST
MEXICO, Maine - The Maine Drug Enforcement Agency has charged a man from Mexico Maine with selling cocaine. Arrested  is Richard Burgess, 43,  of Mexico, charged with Aggravated Trafficking in Cocaine and two counts of Trafficking in Cocaine. The aggravating factor was firearms related.
   For the past month, agents from the MDEA Western District Task Force, conducted an investigation into the distribution of cocaine from Burgess' home at 24 Kimball Ave., where drug agents conducted undercover purchases of cocaine from him.
   Wednesday afternoon, February 26 agents along with Mexico Police and State Troopers searched Burgess' home. Burgess was home at the time and arrested without incident. A search of the home resulted in the seizure of approximately 400 grams of cocaine, over $15,000 in suspected drug proceeds and 16 guns, a number of them loaded and hidden in various locations around the home that also included cocaine and cash. Agents also found several grams of cocaine on Burgess when they arrested him. The street value of the seized cocaine is $35,000
   Burgess was taken to the Oxford County Jail where bail was set at $50,000 cash.  Assisting drug agents were Mexico and Rumford Police, along with state police.
Techs at Northern Light Maine Coast Hospital Vote to Authorize a Strike
   The technicians at Northern Light Maine Coast Hospital (NLMC) have authorized their union bargaining team to call a strike when necessary, according to the Maine State Nurses Association, the union that represents both these employees and the registered nurses at the hospital.
   The technicians—including Cardio Pulmonary, Radiology, Laboratory and Operating Room employees, have been working to reach a first contract agreement with their employer for over two years. The outstanding issues revolve around patient care, secure benefits and fair compensation. 
FOR RENT
1 and 2 Bedroom apartment available  Includes heat, water, sewer.  Sec. Dep. $550 plus first month's rent $550.  Fort Fairfield.  Call 764-3000.
FOR RENT
Very nice two bedroom apartment in town.  Heat included. Rent is $700 monthly with security deposit of the same.  Call Cathy at 498-0246.
This space is available for $2.75 per week.  Contact us for more information
Upcoming Events:
The criminals in goverment have cancelled all of western civilization indefinitely for a benign, over-hyped cold virus with the goal being a complete disintegration of society and accompanying economic collapse.
Legal Notice to Maine Congressional Delegation re: Illegal and Fraudulent Federal Income Tax.  The Federal Income Tax is being illegally enforced outside of federal jurisdiction. Click here to read the full legal notice.
Click here for 2019 Little Miss pageant photos
Click here for 2018 Jr., Teen & Miss Fort Fairfield pageant photos
Local Obituaries 2020 Index & Archives  
Current Obituaries
GRIFFETH, Rebecca – Fort Fairfield & Caribou
St.PIERRE, Albert – Fort Fairfield
23rd Annual FFABC Golf Scramble
Sponsored by the Fort Fairfield Athletic Boosters Club
In Memory of Becky McCrea Griffeth
This year's 23rd Annual Memorial Day Golf Scramble will be held in memory of Becky McCrea Griffeth who passed away in February of this year. She will be sadly missed, but our memories of her will live forever.
   This year's tournament will take place on Saturday, May 23rd at Aroostook Valley Country Club in Fort Fairfield. This will be a four person Scramble with an 11:00 (U.S. Time) Shotgun Start. Registration will be from 10:00 to 10:45 a.m. The field is limited to the first 40 teams. Entry fee is $70 per person and includes our awesome steak and chicken BBQ.
   There will be a men's division, a women's division and a mixed division (2 men/2 women). Over $5000 in prizes will be awarded to the top ten net teams and top four gross teams. Golfers will have a chance to win a 2020 Honda Civic, supplied by Griffeth Honda of Presque Isle, for a hole-in-one on hole #15. In addition golfers will have a chance to win $10,000 cash provided by the Par & Grille in Caribou for a hole-in-one on hole #4 . In the twenty-two year history of the event, two cars have been won; don't miss your chance to win this year! Closest to the pin, longest drive and other contests will also be held. A steak and chicken barbecue will be included with the entry fee, and many great auction items will be featured.
   The proceeds of this tournament will go to the Fort Fairfield Athletic Boosters Club in their continued support of athletics at Fort Fairfield Middle/High School. Booster Club President Larry Gardner stated, "This tournament has grown tremendously since our first year. The field fills up quickly because it is such a great event. All of our sponsors really do a great job for us in donating money and prizes, which help make this such a popular event. We want to especially thank Patriot Insurance Company for their Corporate Sponsorship again this year. We hope everyone who plays golf will get a chance to participate in this event. I know that everyone will have a great time."
   Interested golfers should contact Larry Gardner at 551-5001 or email to
lgardner@msad20.org for more information. Mail information to:
FFABC
28 High School Drive
Fort Fairfield, ME 04742
Recent WFFJ-TV Videos
FFHS Lady Tigers 2019-20 slide show video
WBCQ 9330: Maine's 20 Million Watt Flagship Short-wave Radio Station
Past Stories
January 29, 2020 - Social Media Magnifies Errors in Recent Fort Fairfield Fires
December 4, 2019 - Fort Fairfield's Continuing Chicken Ordinance Saga
December 4, 2019 - Fort Fairfield Council Approves Full Time Fire and Ambulance Service
October 23, 2019 - Fort Fairfield to Provide its Own Fire and Ambulance Service
October 23, 2019 - Recycled Cardboard Market Crashed
October 9, 2019 - Scholarship Opportunities Extended for Fort Fairfield Elementary School Students
September 25, 2019 - Fort Fairfield Exploring Options to Provide its Own Full Time Fire Department and Ambulance Service
August 14, 2019 - 9th Annual Maine Basketball Hall of Fame Golf Scramble A Huge Success
July 31, 2019 - FFPD Switching Over to Chevy
July 17, 2019 - Aroostook County Contingent Joins in Call for Arrest of Hillary Clinton
July 3, 2019 - Fort Town Council Passes 2019-20 Budget
June 19, 2019 - 22 Students Graduate from FFHS
June 5, 2019 - Fort Fairfield Voters Overwhelming Approve School's $6.559 Million Budget
May 22, 2019 - Quality of Service - Not Money - The Reason Fort Fairfield Council Dumped Crown Ambulance
May 8, 2019 - Friends Helping Friends Food Pantry Closing its Doors
March 13, 2019 - Perham Author Writes Novel on Survival and Faith During a Post-Economic Collapse
March 13, 2019 - FFPD Suffers With Inadequate Radio Communication
February 27, 2019 - Fort Fairfield Public Works Discussed at Town Council Meeting
February 27, 2019 - Industrial Hemp Opportunities Discussed in Caribou
January 30, 2019 - Potato Blossom Festival Director Stepping Down This Spring
January 2, 2019 - Fields Realty Raises $2,000+ in Raffle for Support of Science Center
Index to archives of past stories
The Fort Fairfield Journal is not a Bangor Daily News publication. The Fort Fairfield Journal is the only independently-owned newspaper in Northern Maine and is the only local newspaper in Aroostook County that is still being printed in Northern Maine.