This online version is an abridged copy of the bi-weekly printed copy of Fort Fairfield Journal. 
For complete version, pick up a printed copy in stores now, or subscribe.
The Fort Fairfield Tigers boys and girls basketball teams traveled to Bangor for the Northern Maine quarterfinals. The Lady Tigers took on their local rival, Central Aroostook Panthers, while the boys went up against a tough George Stevens Academy. Both teams played really well, but neither were unable to successfully move on to the semi-finals.  photos/David Deschesne
Anti-LGBT Speakers Draw Large Public Support
WOODLAND, Maine - It was a near capacity crowd at Intervention Church (formerly Carson Road Pentecostal Church) as two dynamic Christian evangelists visited the County to speak against the LGBT social disorder, as well as to rally and encourage Christians to form an effective resistance to this, and other similar reckless ideas being promulgated by the extreme left wing of the Democrat party in the U.S. today.
   David Arthur, from I Belong Amen ministries is a former homosexual/transgender who nearly died from the effects of that destructive lifestyle.  He was the first to speak and share his testimony which started with being a fatherless child (his dad died before David was born) who turned to homosexuality and prostitution at eight years of age to fill that male void in his life.
   Nationally renowned evangelist, Coach Dave Daubenmire followed David Arthur's testimony with a fiery speech calling Christians to step up and get more active.  He drew from his early days as a coach of a High School football team where he was sued by the ACLU for praying with his team on the field, during the games.  He reminded the group that just because they are Christian and Saved, there's still more to do. 
The Moose Was Loose at Moosestompers
HOULTON, Maine - The town of Houlton celebrated its 24th annual Moosestompers Festival on January 31-February 2.
     The weekend was filled with activities such as a Bean Supper, cross country skiing, ice fishing derby, several basketball and hockey games, sliding on Derby Hill, a coin scramble for the kids and the annual "Snow Dance" to Broken and Beautiful by Kelly Clarkson, from the movie Ugly Dolls.
   There was also a Fishing Derby and the annual Moosestompers 5K - a 2 mile walk which is the first in the Aroostook Musterds County Challenge Series.
   On the final day, there were hay wagon rides and a giant bon fire at the Houlton Community Park.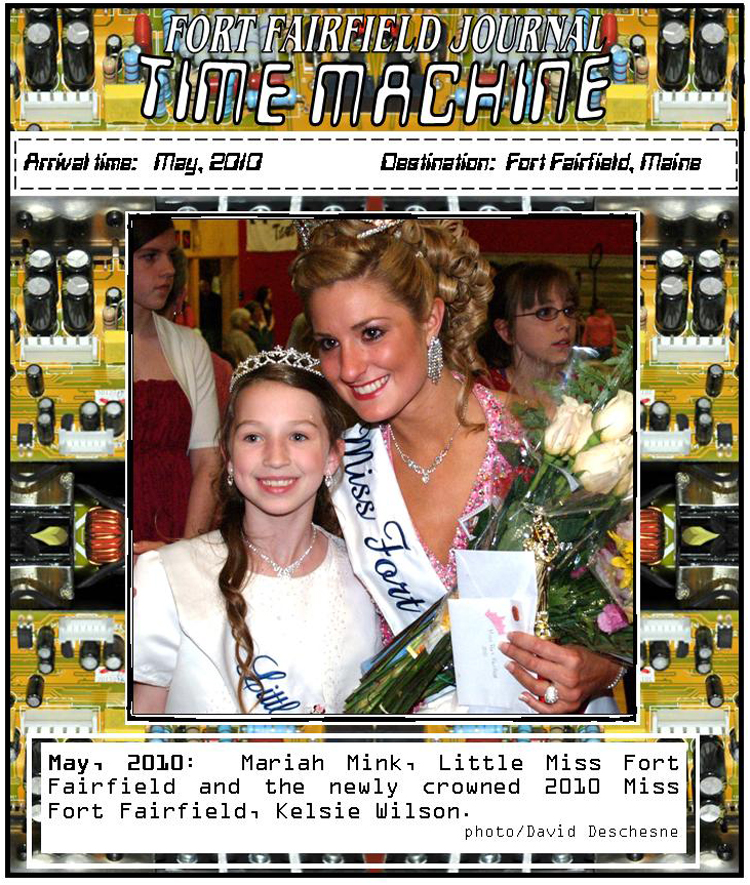 Three Phone Scammers Finally Convicted
DISTRICT of COLUMBIA—U.S. Senator Susan Collins, the Chairman of the Aging Committee, applauded the announcement by the Department of Justice that three criminals were sentenced for their involvement in an $11 million telemarketing scheme that defrauded seniors.
   Donald Dodt, 76, originally of Cleveland, Ohio, Thomas Sniffen, 58, originally of Peekskill, New York, and Michael Saxon, 50, originally of Ontario, Canada, were sentenced to 90 months, 114 months and 75 months in prison, respectively.  They were also ordered to pay restitution.
Michelle Ferris Named Facilitator for the Maine Crisis Network
CARIBOU, Maine - Aroostook Mental Health Center (AMHC) is pleased to announce that Michelle Ferris, LCSW, Program Director of Emergency Services for Aroostook, Washington and Hancock counties, has been named the facilitator for the Maine Crisis Network for 2020. The network is a statewide crisis intervention program available 24/7 for anyone experiencing mental health concerns.
New Barber Shop Now Open in Fort Fairfield
By:  David Deschesne
   Lisa Kirouac, formerly from Alphie's Barber Shop in Caribou, has opened a barber shop in Fort Fairfield at the former Jack's Barber Shop, next to the Knights of Columbus Hall on Main Street.
   She has received permission from Jack to keep the name of his barber shop on her storefront.  She will specialize in men's haircuts as she had for 15 years at Alphie's.  Her hours are Weekdays 5:30 am - 5pm.
A Few Fort Fairfield Voters Vote to Increase Everyone's Sewer Rates
By:  David Deschesne
   A mere 85 voters turned out to vote for the increased debt limit for Fort Fairfield Utilities District on January 28.  65 voted in favor, while only 20 voted against.
   Low voter turnout is attributed to the vote being "hidden in plain sight" on a Tuesday afternoon between the contracted hours of 3-7pm at the council chambers - not the usual times or location for voting in Fort Fairfield.  This clever strategy, along with bringing out just enough supporters, ensured an easy win for the Utilities District.
Katahdin Bankshares Corp. Reports Fourth Quarter Results
HOULTON, Maine - Katahdin Bankshares Corp. (OTCQX: KTHN), parent company of Katahdin Trust Company, a community bank founded in 1918 serving northern Maine and the greater Bangor and Portland regions, has announced fourth quarter earnings of $1.91 million, or $0.58 per common share.
   For the year ended December 31, 2019, net income available to common shareholders totaled $7,685,000, an increase of $1,363,000 or 21.6% over the prior year. Total Assets rose to a record level of $850,909,000, a 6.0% increase from 2018.
A river within a river.  Unseasonably warm temperatures for most of January (teens through thirties, Fahrenheit) have caused the Aroostook River to remain open.  While ice has formed, it is very thin.  This photo, taken on January 29 in Fort Fairfield shows a good stream of running water going down the middle of the ice by the bridge.    photo/David Deschesne
National News
Coronavirus Engineered and Patented in 2015
By:  David Deschesne
   A coronavirus similar to that which has received much attention in the news media lately appears to have been artificially engineered and patented for use in flu vaccines in 2015.
   The patent is available at https://patents.justia.com/patent/10130701 and details the efforts of the Pirbright Institute to create the virus.
   The synopsis at the beginning of the patent explains, "The present invention provides a live, attenuated coronavirus comprising a variant replicase gene encoding polyproteins comprising a mutation in one or more of non-structural protein(s) (nsp)-10, nsp-14, nsp-15 or nsp-16. The coronavirus may be used as a vaccine for treating and/or preventing a disease, such as infectious bronchitis, in a subject."
   It is not certain at this time whether this patented virus was used in vaccines, or can be linked to the recent outbreak of Coronavirus in Asia.
Index to National News Stories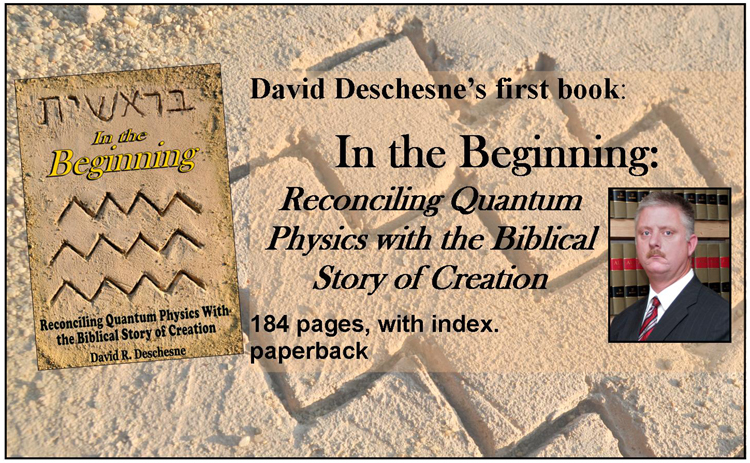 The Central Aroostook Chamber of Commerce hosted a ribbon cutting at Outdoor Extreme at 55 State Rd in Presque Isle.  Pictured above are (from left): LaNiece Sirois, Executive Director, Central Aroostook Chamber of Commerce; Galen Weibley, Director of Economic and Community Development; Clyde Hafford Sr.; C3; Clyde Hafford Jr, Owner; Kirstina Hafford, Owner; Brian Wilson; Angel Hafford; Sue Hafford and Craig Anderson, Board of Directors, Central Aroostook Chamber of Commerce.  You can follow Outdoor Extreme on Facebook at: www.facebook.com/OutdoorExtreme.Maine/   contributed photo
Maine News
Ethics Complaint Filed Against Democrat Candidate for U.S. Senate
   A new ethics complaint was filed on January 28 with the Maine Ethics Commission, urging an investigation of Democrat U.S. Senate candidate, Sarah Gideon's corporate-funded LPAC failing to disclose thousands of dollars worth of Facebook ads. The undisclosed Facebook ads promoted Sara Gideon, which likely violates in-kind contribution limits under state campaign finance laws.
Maine State Police, F.B.I. Investigated Rash of Web-Based School Threats
Maine State Police say they are working with the FBI on a web-based  threat received against a dozen Maine high schools on January 31.  The threat was received by a Maine business which forwarded it to police.   In addition State Police have informed all Maine police departments of the threat and the Maine Department of Education has done the same with all Maine school superintendents.
   Investigators are now working on the source of the threat and its credibility. In addition to information sent out to Maine police departments by the Maine Information Analysis Center, the State Police computer crimes unit is also involved and working with federal counterparts.
   The specifics of the threat and the school districts cited are not being released at this time.  Additional information may come later from the FBI's press office in Boston.  
ATV GOES THROUGH ICE
WARREN, Maine – A rescue by a Knox County Sherriff's Office Sergeant likely saved the life of a Warren man after the ATV he was a passenger in drove into open water while on the ice on Crawford Pond at approximately 9:30 PM on February 1.
   Craig Dennison, age 38, from Warren was operating his 2015 John Deere Gator 4x6 ATV with Donald Holbrook, age 28, of Warren as his passenger when the ATV drove into an area of open water about 100 yards from shore on Crawford Pond in Warren.
   Both Dennison and Holbrook were transferred to Pen Bay Hospital in Rockland. As of that night, Dennison was in stable condition. Holbrook was listed as stable but serious, and was transferred to Maine Medical Center in Portland.
FOR RENT
1 and 2 Bedroom apartment available  Includes heat, water, sewer.  Sec. Dep. $550 plus first month's rent $550.  Fort Fairfield.  Call 764-3000.
FOR RENT
Very nice two bedroom apartment in town.  Heat included. Rent is $700 monthly with security deposit of the same.  Call Cathy at 498-0246.
This space is available for $2.75 per week.  Contact us for more information
Upcoming Events:
Legal Notice to Maine Congressional Delegation re: Illegal and Fraudulent Federal Income Tax.  The Federal Income Tax is being illegally enforced outside of federal jurisdiction. Click here to read the full legal notice.
Click here for 2019 Little Miss pageant photos
Click here for 2018 Jr., Teen & Miss Fort Fairfield pageant photos
Local Obituaries 2020 Index & Archives  
Current Obituaries
CHASSE, Timothy – Fort Fairfield, Maine
FLAHERTY, Estelle – Fort Fairfield, Maine
Construction Underway for New Dining
Commons at NMCC
PRESQUE ISLE – Construction will soon be underway in the Reed Dining Commons at Northern Maine Community College. When classes begin in August 2020, the forty-year-old facility will have been totally remodeled. This project is not just a cosmetic "facelift," but a renovation that represents a huge step in updating the structure, health and safety compliance, kitchen equipment, furnishings, and the technological capabilities. The new dining room also includes updated internet accessibility, including the addition of USB ports near the tables lining the walls. The adjoining Keegan Meeting Room will be equipped with video conferencing capabilities.
Recent WFFJ-TV Videos
WBCQ 9330: Maine's 20 Million Watt Flagship Short-wave Radio Station
Past Stories
January 29, 2020 - Social Media Magnifies Errors in Recent Fort Fairfield Fires
December 4, 2019 - Fort Fairfield's Continuing Chicken Ordinance Saga
December 4, 2019 - Fort Fairfield Council Approves Full Time Fire and Ambulance Service
October 23, 2019 - Fort Fairfield to Provide its Own Fire and Ambulance Service
October 23, 2019 - Recycled Cardboard Market Crashed
October 9, 2019 - Scholarship Opportunities Extended for Fort Fairfield Elementary School Students
September 25, 2019 - Fort Fairfield Exploring Options to Provide its Own Full Time Fire Department and Ambulance Service
August 14, 2019 - 9th Annual Maine Basketball Hall of Fame Golf Scramble A Huge Success
July 31, 2019 - FFPD Switching Over to Chevy
July 17, 2019 - Aroostook County Contingent Joins in Call for Arrest of Hillary Clinton
July 3, 2019 - Fort Town Council Passes 2019-20 Budget
June 19, 2019 - 22 Students Graduate from FFHS
June 5, 2019 - Fort Fairfield Voters Overwhelming Approve School's $6.559 Million Budget
May 22, 2019 - Quality of Service - Not Money - The Reason Fort Fairfield Council Dumped Crown Ambulance
May 8, 2019 - Friends Helping Friends Food Pantry Closing its Doors
March 13, 2019 - Perham Author Writes Novel on Survival and Faith During a Post-Economic Collapse
March 13, 2019 - FFPD Suffers With Inadequate Radio Communication
February 27, 2019 - Fort Fairfield Public Works Discussed at Town Council Meeting
February 27, 2019 - Industrial Hemp Opportunities Discussed in Caribou
January 30, 2019 - Potato Blossom Festival Director Stepping Down This Spring
January 2, 2019 - Fields Realty Raises $2,000+ in Raffle for Support of Science Center
Index to archives of past stories
The Fort Fairfield Journal is not a Bangor Daily News publication. The Fort Fairfield Journal is the only independently-owned newspaper in Northern Maine and is the only local newspaper in Aroostook County that is still being printed in Northern Maine.