This online version is an abridged copy of the bi-weekly printed copy of Fort Fairfield Journal. 
For complete version, pick up a printed copy in stores now, or subscribe.
David Arthur, from I Belong Amen Ministries in Hancock, Maine is a former homosexual transgender prostitute who left that lifestyle and was reborn in Jesus, the Christ. Click on above image to link to the video.
Some PCR Tests Key on Naturally-Occurring Human DNA to Render False Positive COVID-19 Result
None of the PCR Tests currently in use were validated or confirmed to be true and accurate measurements for COVID-19 Detection or Diagnosis
By:  David Deschesne
September 9, 2020
   COVID-19 PCR test protocols have been hastily built using dirty samples with non-isolated and non-purified virus particles as the US FDA suspended all standards and verification of testing accuracy under the COVID-19 "emergency" last March.
   At least one test protocol being used by some manufacturers of the COVID-19 test has been revealed to key in on a DNA strand found naturally in a human chromosome - which everybody has - thus causing a "positive" result for COVID-19 when there may be no real infection, at all.  
   The gene primer sequence for COVID-19 is shown on the World Health Organization's website for COVID-19 PCR testing protocols1.  Curiously, the same sequence is also found on the National Institute of Health's website as a sequence in normal human DNA2.
U.S. CDC Reports Only 9,700 People Have Died from
COVID-19 in U.S. So Far This Year
Over 150,000 people died of other causes, with COVID-19 in the background - presuming the PCR test was indeed accurate
By:  David Deschesne
September 9, 2020
   According to public information provided by the U.S. Centers for Disease Control's (CDC) National Center for Health Statistics, the total number of people in the U.S. who have died exclusively from the COVID-19 coronavirus in the U.S. totals around 9,683 as of August 22, 2020.
   The weekly report, entitled Weekly Updates by Select Demographic and Geographic Characteristics: Provisional Death Counts for Coronavirus Disease 2019 (COVID-19)1 states under the "Comorbidities" section, "Table 3 shows the types of health conditions and contributing causes mentioned in conjunction with deaths involving coronavirus disease 2019 (COVID-19).  For 6% of the deaths, COVID-19 was the only cause mentioned.  For deaths with conditions or causes in addition to COVID-19, on average, there were 2.6 additional conditions or causes per death."
   Given the total COVID-19 deaths were tallied at 161,392 as of August 22, that means only 9,683 actually died directly from COVID-19 in the U.S. so far this year.
Related COVID-19 Stories:
October 21, 2020 - Is Rep. John Martin Making This Money for Nothing?
September 23, 2020 - Face Masks Don't Work (video)
September 9, 2020 - New York Times Finally Admits PCR Positive Tests Are Grossly Over-Exaggerated
September 9, 2020 - US CDC Reports Only 9,700 People Have Died from COVID-19 in U.S. This Year
September 9, 2020 - Some PCR Tests Key on Naturally Occurring Human DNA to Render False Positive COVID-19 Result
August 26, 2020 - More Doctors Admit Face Masks Don't Stop Viruses
August 26, 2020 - U.S. COVID-19 Case and Death Data is Hopelessly Muddled
August 26, 2020 - Researchers Find COVID-19 Not as Infectious as Originally Thought
August 12, 2020 - 18 States are Double-& Triple-Counting COVID-19 Cases
August 12, 2020 - COVID-19 Vaccine Being Designed to Reprogram Human DNA
July 29, 2020 - COVID-19 Recoveries Top 1.2 Million in U.S.
July 29, 2020 - Report in CDC Publication: Face Masks Don't Work
July 15, 2020 - COVID-19 Deaths Plummet
July 1, 2020 - As U.S. COVID-19 Cases Spike, It's Important to Note How Inacurate COVID-19 Tests Really Are
July 1, 2020 - COVID-19 Nursing Home Deaths Being Drastially Over Reported
June 17, 2020 - "Social" Distancing Not Scientifically Proven
June 17, 2020 - Were Lockdowns Really Necessary to Stop the Spread of COVID-19?
June 17, 2020 - Lockdown Isolation Causes More Harm to Health than Coronavirus
June 17, 2020 - Maine COVID-19 vs. All Other Illnesses
June 3, 2020 - COVID-19 Death Numbers Being Artificially Inflated
June 3, 2020 - Long-Term Face Mask Usage Creates "Cesspools" of Bacteria and Viruses
June 17, 2020 - U.S. CDC Confirms COVID-19 Fatality Rate Similar to Seasonal Flu
May 20, 2020 - Ignored by Media: Maine Seasonal Flu Numbers Dwarf COVID-19
May 20, 2020 - Stress, Face Masks & Lockdowns Negatively Affect Human Health
May 6, 2020 - Restaurant Owner Defies Big Sister's Lockdown. Reopens on May 1st.
May 6, 2020 - COVID-19 Fatality Rate Similar to Seasonal Flu, Multiple Studies Find
April 22, 2020 - Coronascam Plannedemic: How Governments Exploited Coronavirus to Camoulage An Economic Collapse and Pre-Sell Mandatory Vaccines
April 1, 2020 - COVID-19 Survival Rate Rises as Mainstream Media & Governments Attempt to Perpetuate Coronavirus Hype
April 1, 2020 – Maine CDC Confirms: COVID-19 Numbers Being Rigged to Produce Artificially Higher Death Ratios
April 1, 2020 – Maine CDC Confirms: COVID-19 Numbers Being Rigged to Produce Artificially Higher Death Ratios
April 1, 2020 - "Big Sister" Mills Takes Population Control to Next Level: Franklin County Sheriff says, "We will not be setting up a Police State. PERIOD."
March 25, 2020 – Governments and Media Pushing to Collapse Entire U.S. Society With Coronavirus Scare
Subscribe to the WFFJ-TV YouTube Channel
New York Times Finally Admits COVID-19 PCR Positive Tests are Grossly Over-Exaggerated
As many as 90% of COVID-19 Positive Cases Should Have Been Listed as Negative
By:  David Deschesne
September 9, 2020
   While the extreme left wing New York Times has been cheerleading the excessively high COVID-19 positive case numbers since the coronavirus pandemic began in the U.S., they have curiously done an about-face and started reporting on the over-inflation of the positive test results.
   In an August 29, 2020 article posted on the Times' website, author, Apoorva Mandavilli points out how "the standard tests are diagnosing huge numbers of people who may be carrying relatively insignificant amounts of the virus."  Mandavilli also wrote, "Most of these people are not likely to be contagious, and identifying them may contribute to bottlenecks that prevent those who are contagious from being found in time."
   The Times found that most of the PCR tests in use today are tweaked to be too sensitive.  The way a PCR test works, is it attempts to isolate a section of viral RNA and amplify it to levels that can be detected.  While the cutoff for most tests for other viruses is around 30 cycles, the COVID-19 tests cycle out to 37 to 40 times - each cycle effectively doubling the amount of viral RNA being manufactured in the amplification process.
Rev. Steve Craft, from Lexington, Mass. Recently spoke at the God, Country & the Constitution Rally in Houlton, Maine.  He delivered a powerful message on the evils of abortion and how accepting that barbaric act cheapens all life in society.  Click on image to access full video of his speech.   Photos/David Deschesne
Fort Fairfield V.F.W. Seeks Voluntary Contributions for Roof Repair
   Our V.F.W. has supported several Fort Fairfield charitable projects in the past, to help our community.  Now, we're asking for the community to show its charity, and help us put a new roof over our heads. 
   Our roof is old, and has served us well, but with the COVID pandemic, our abilities to raise monies for our roof repair fund have had to cease.  If you are seeking a charity to donate to, such as in the passing of a loved one, or any reason, please donate anything you desire to:
POST 6187 Roof Repair Fund
130 Presque Isle Street
Fort Fairfield, Maine 04742
We will acknowledge all donations.  We veterans salute, and thank you.
-Blair Adams, Commander
VFW Post 6187
Prison Ministry Seeks Prayer Group to Pray for and Remember our Political, and Unjustly Imprisoned, Prisoners
By:  David Deschesne
Fort Fairfield Journal, July 29, 2020
   Not every person in a U.S. prison is an evil malcontent.  The U.S. prison system today is bursting at the seams with political prisoners who have run afoul of a rogue U.S. "criminal justice" system which expends an enormous amount of energy to silence and squirrel away anyone who the government deems to be a threat to its continued exploitation and extortion of the inhabitants in the several states. 
   For example, Ed and Elaine Brown were imprisoned for simply demanding the IRS show the law that proves Americans have to actually file a federal income tax form and pay an income tax.  Rather than provide that information, the IRS tossed them in federal prison. Another example is Richard Taus, a former FBI special investigator who discovered mob connections and nefarious activities with the White House and attempted to follow his leads.  He was railroaded into prison on a life sentence for dummied-up "child molestation charges."
Fort Fairfield's Property Taxes Set to Almost Double
Town Finalizing Revaluation, Property Values Arbitrarily Increased While Local Taxpayers Remain Living on Fixed Income, or Less Income Due to Mainstream Media's COVID-19 Hysteria
By:  David Deschesne
September 9, 2020
   As the town of Fort Fairfield nears the conclusion of its massive town-wide revaluation, some property owners are already receiving notices that their property's value has increased anywhere from 1.4 times to 2 times its former value - essentially overnight.  What this means is, absent any action by the town council to reduce the mil rate, property owners in Fort Fairfield can expect their future property taxes to be close to double what they were in years past.
   The revaluation process was subcontracted out to Maine Assessment and Appraisal who visited every property in town and adjusted the values mostly upwards.  While there is an appeal process for property owners to challenge the higher value, when it comes to securing town revenues, that process is rarely successful.
Dummying Up the COVID-19 "Surge"
with More Fake Numbers
By:  David Deschesne
Fort Fairfield Journal, July 29, 2020
   At some U.S. hospitals, mothers who are delivering babies are asked to have their baby tested for COVID-19 even though it would have been nearly impossible for the unborn child to contract a respiratory infection while in the womb. 
   If the mother refuses to have her baby tested, she and her family will be placed on a "federal watch list", have all immediate family members counted "positive" for COVID-19 by default without a test and any of the people they've recently been around will be contact-traced and forced to self-quarantine for 14 days for the bogus infection.
   It is a number of gimmicks like this, and other double- and triple-counting measures that are fueling surges in case numbers across the U.S. for a virus that has essentially turned into a political tool for big-government authoritarians to use against the citizenry. 
   The data collection, now politicized, has gone completely out of control with zero accountability or fact checking and none of the case numbers in the "surge" states can be trusted, at this point.
   More damage to the public is now being done by rogue, out of control government agents in response to the COVID-19 coronavirus, than by the virus itself.   It is now being feared by many people that the governments of the various states will never relinquish their control and will keep COVID-19 around forever as a political tool, even if the virus does ultimately die out.
Gov. Mills' Mask Mandate More Reasonable Than That Adopted by Society
The Face Masks People in Society are Forcing Each Other to Wear Offer No Protection Against Viral Transmission, But People Continue to Promote and Use Them, Anyway
By:  David Deschesne
September 9, 2020
   While Maine Governor, Janet "Big Sister" Mills has mandated the use of face masks in public, despite a mountain of scientific proof showing they do not stop the spread of viral infection, her mandate is actually less restrictive and more reasonable than the rules society has arbitrarily made up for themselves after listening to the irrational hype and hysteria from the local and national television "news" propaganda machines which society then amplifies inside the mind-numbing social media echo chambers of Facebook and Twitter.
      Her ridiculous, overbearing face masks for all public school students and staff aside, the Governor only mandates face masks in public settings when a person is unable to remain six feet away from another.  She also does not require face masks for those with medical conditions or for children under two years of age.  Children through young adult are the least likely age group to suffer from COVID-19, a disease which primarily affects 80+ year-old nursing home residents with multiple comorbidities.
   The public, however, after feeding on months of television news hysteria, has adopted their own face mask mandate among themselves which arbitrarily expands Big Sister's mandate to everyone wearing masks all the time, everywhere, even if they are the only person on the street, or in a car.  Some parents are also placing those useless face masks on infants and children under two years of age.
North Street and Portions of Main Street, Presque Isle Shut Down to Deal with Belligerent Bail Violator
Cooler Heads Prevailed, Nobody was Hurt
source:  Presque Isle Police Dept.
PRESQUE ISLE, Maine - On Friday, September 4, 2020, the Presque Isle Police Department responded to 26 South Street Apartment C in an attempt to apprehend Corey Alexander for a bail violation and domestic violence terrorizing.  Alexander made several threats towards law enforcement that he would be leaving in a "body-bag" if police showed up to arrest him.
   Officers from the Presque Isle Police Department and Aroostook County Sheriff's Office arrived on the scene at approximately 1:15pm and Alexander presented a knife to officers through the glass window of his apartment door.  Officers secured the scene and set u a perimeter, which included evacuating the public from surrounding homes and businesses.
   After a secure perimeter was established, phone contact was made with Alexander in an attempt to negotiate with him.  Alexander spoke with officers on the phone but still refused to come out of his apartment.  The Maine State Police Negotiation Team and Maine State Police Tactical Team were notified of the situation and responded to the scene as well.
   At about 5pm, members of the Maine State Police Tactical Team took over the scene perimeter and continued negotiations.  At approximately 9:30pm the Maine State Police Negotiations Team successfully talked Corey into coming outside and surrendering peacefully.  Corey was taken into custody without incident.
   Corey was transported to the Aroostook County Jail and charged with violating conditions of release, domestic violence terrorizing, criminal threatening with a deadly weapon, creating a police stand-off and refusing to submit to arrest.
   The Presque Isle Police Department would like to thank the Maine State Police, Maine State Police Tactical Unit and Negotiations Team, Aroostook County Sheriff's Office, Presque Isle Fire Department, as well as other responding law enforcement agencies and private businesses for collaboration and support.
Sturgis Bike Week
By: David Deschesne
September 9, 2020
STURGIS, South Dakota - The 80th Annual Sturgis Motorcycle Rally took place from August 7-16 in South Dakota. Attendance at the rally was slightly down, at 462,000, a 7.5% decrease from 2019.  Video of the event showed of the nearly half million attendees, there was no social distancing and not a face mask in site.  Fear by the mainstream establishment media is that this would be a "super spreader" event for their over-hyped COVID-19 superstar coronavirus.
   However, local television station, KOTA-TV reported that the City of Sturgis conducted mass COVID testing for its citizens after welcoming the hundreds of thousands of visitors for the annual Motorcycle Rally.   A total of 650 people took advantage of the free testing, with just 26 people testing positive for COVID-19.  All of them were asymptomatic at the time of testing."
   "You won't see this reported in the media nationally. It is too much good news," wrote Stay Lennox from PJ Media.  "If almost half a million people can gather for an event that spans 10 days with this outcome, it puts their COVID-19 panic porn to rest. The case for mail-in voting would die. We could conduct a safe and secure election as usual. People could go back to work and school without screening tests or masks. And college football would be a go nationwide."
   Meanwhile, during a Democrat-led BLM/Antifa protest in the middle of the Sturgis rally, one protestor thought it was a good idea to kick at one of the bikers as he was riding by.  Nearly two dozen police then provided security to the protestors, arresting the offender and getting him out of the area for his safety before providing a perimeter of safety around the BLM/Antifa protestors to help them move safely away from the thousands of angry bikers who were descending upon them.  These are the same police the BLM/Antifa protestors want to defund.
Sue Bernard Uncontested in General Election
   The Maine Ethics Commission has informed legislative candidate Sue Bernard of Caribou, that her opponent has withdrawn from the general election in November.  Democrat David White took his name out of the running and the party did not replace him by the deadline.  This means Bernard is now uncontested for the general election and it's too late for a party to nominate a candidate for that seat.  
   "I was surprised by the news, and had been looking forward to the contest and discussion of the issues. Still, it's a gift to have the burden of continuing the campaign lifted," said Bernard.  "I'm grateful especially to the generous people who made donations which got my campaign off the ground.  I am honored and will work hard to make thoughtful decisions in Augusta."
   Bernard is a Clean Elections Candidate and as such, is not allowed to raise any more money for her campaign and further, must return any unspent funds to the Maine Clean Election fund.  Her name will be on the ballot in November for the District 149 State Representative seat.
A yard sign on Route 1a in Fort Fairfield purports 185,000 COVID-19 deaths are all President Trump's fault.  But, according to the U.S. CDC and research done by the New York Times, the COVID-19 numbers now appear to be egregiously over counted and need to be adjusted downward by as much as 90% or more in order to more accurately reflect reality.                               photo/David Deschesne
Are the COVID-19 Death Numbers Correct?
Are Those Deaths Really Pres. Trump's Fault?
By:  David Deschesne
September 9, 2020
   Running out of things to blame on President Trump, Democrats are now flinging as much mud against the wall as they can to see how much of it will stick.  With their most recent mud-slinging, Democrats are attempting to politically capitalize on the deaths of COVID-19 victims by promoting a death number now known to be hugely exaggerated, then unfairly attributing those deaths to President Trump.
   While Trump may be a bombastic Twitterholic (we really need to get a grownup in charge of his P.R.), it isn't fair to blame him for COVID-19 deaths, exaggerated numbers or not.
   In January, two months before the outbreak in the U.S. (officially mid-March, but there are signs that COVID-19 blew through much of the Northern part of the U.S. December 2019 thru February 2020), President Trump ordered all air travel from China to be put on hold.  At the time, Democrats vehemently called him racist and xenophobic for those actions, but quieted down after more about the China/COVID-19 connection with their media darling, Dr. Anthony Fauci became known.  Relying on the exceedingly short attention span of the average American, Democrats then shifted to simply blaming Trump for the coronavirus outbreak and now, the subsequent deaths.
   With current deaths attributed to COVID-19 somewhere around 180,000, there appear to be some cracks forming in the narrative that may cause that excessively high number to come tumbling down to reality very soon.
Caribou Recovery House Gains State Certification
Maine Association of Recovery Residences Completes Review
   A new Recovery House, located in Caribou, has been certified by the Maine Association of Recovery Residences (MARR).The certification comes after a lengthy process of developing policies and a comprehensive inspection of the house by representatives of MARR.  The house has also completed a successful inspection by Maine State Housing.  Officially opened on August 1, the house has already been filled to capacity which includes 5 men and 1 live-in manager.  The Recovery House is a project of the Center for the Advancement of Rural Living (CARL), a nonprofit 501C-3 organization based in Caribou and Recovery Aroostook, a grassroots community organization working to establish a Recovery Community.   Lisa Prescott, President of CARL's Board of Directors, said that the MARR Certification provides confirmation that the house is a safe and suitable place for men to get a fresh start.
   "It has taken longer than we had hoped to secure this certification", said Prescott.  "The COVID 19 Pandemic really slowed our renovations down as we were relying primarily on volunteers.  Still we are so grateful for the help we have received and the generous support of the Caribou community.  Having filled the house so quickly is a strong indication of the need for the project and we are now moving ahead with a Recovery House for women".
   The Caribou Recovery House is designed as alcohol and drug free living for men in recovery from substance use disorder.  Living at the house comes with a number of rules and responsibilities including paying weekly rent, having a job, volunteering or going to school, attendance to multiple Alcohol Anonymous (AA) or Narcotics Anonymous (NA) meetings weekly and performing chores around the house.  Danny Rediker, Manager of the Recovery House said that the rules provide a set of expectations for residents and help them develop accountability.
   For more information on the effort to expand resources for individuals in recovery contact The Center for the Advancement of Rural Living at: info@carlcenter.org, visit Recovery Aroostook on Facebook or call the Roads to Recovery Community Center at 1 Water Street in Caribou 207-493-1278
National News
Democrats Seek to Outlaw Privately-Owned Machine Shops and Metal Working Equipment in Effort to Curtail Firearms Ownership
By:  David Deschesne
September 9, 2020
   Congressmen Jamie Raskin (D-Maryland) and David Cicilline (D-Rhode Island) recently introduced legislation to outlaw machine shops and metal working equipment if they have the ability to either manufacture or finish a firearm.
   A joint press release from the two Democrat congressmen said, "The Raskin-Cicilline legislation will prohibit the sale of metal milling machines that turn private individuals into de facto gun manufacturers and dealers in their own homes."
   The legislation, which has yet to receive a HR number, would make it illegal for any person to sell, transfer or possess a "firearm manufacturing machine" which it loosely defines as, "a device designed or redesigned, made or remade, and intended to be used primarly to make, or convert a product into, a frame or receiver for a firearm; and any combination of parts designed or intended for use in making a device described in subparagraph A and from which such a device may be readily assembled."
Index to National News Stories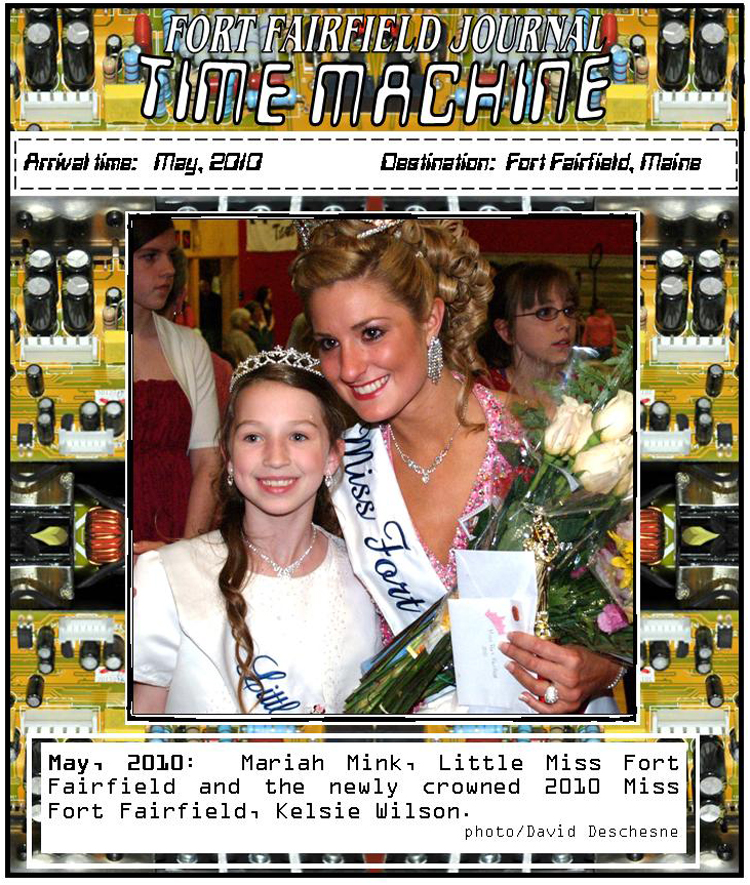 Maine News
FUGITIVE FOUND
LEWISTON - Maine State Police and Lewiston Police investigated a shooting that took place early in the afternoon of August 21  on Scribner Boulevard in Lewiston.  As part of this investigation Police would like to speak with Jaquile Coleman of Lewiston.  Coleman is 26 years old and described as 5'6" 145 pounds with black hair and brown eyes.  He was last seen driving a 2013 silver Chevy Cruz with a temporary registration plate on the rear and a Harpswell Motors plate on the front.  Maine State Police Major Crimes Unit obtained an arrest warrant for Jaquile Coleman, 26, of Lewiston, charging him with the murder of Natasha Morgan, 19, of Lewiston who was killed on Scribner Blvd in Lewiston. 
   Maine State Police Major Crimes unit working with the Lewiston Police, United States Marshals Service and Vermont State Police were successful in developing information that has led to the arrest of Jaquille Coleman in Mississippi.  Deputies from the Hancock County Mississippi Sherriff's Office located Coleman and placed him under arrest without incident.  Coleman will be returned to Maine to face charges that he murdered Natasha Morgan.
ATV FATALITY #1
LANG TOWNSHIP - At approximately 5:30pm on August 21, in Lang Township, Maine, Tyler Curry, age 29, from Groton, Massachusetts was riding alone on a private access road after leaving the group he had been riding with earlier in the day. Just prior to crossing a bridge, Curry exited a left turn and his ATV began sliding toward the edge of the road at a high rate of speed, and he straddled the outside edge of the bridge before he slid off the bridge and into the river. It appears that Curry was thrown from the ATV as he fell. Curry was not wearing a helmet. Two men who came to fish the river discovered the body and called 911 at 6:20 p.m. He was pronounced dead at the scene by emergency service personnel due to injuries sustained in the crash.
   Speed appears to be a factor in the crash, and the Maine Warden Service continues to investigate. Rangeley Fire, Rangeley PD & US Border Patrol all assisted the Maine Warden Service. No further information is available currently.
ATV FATALITY #2
ANSON - A 69-year-old Freedom man was killed on the morning of August 22 when he was thrown from the ATV he was riding on a trail in Solon.
   Roland Robitaille was second in a line of seven ATVs riding on a trail behind the Solon Road in Anson at approximately 10:40 this morning when he went over a bridge on the trail, lost control of his 2017 Yamaha Grizzly ATV, rolled, and was thrown off the ATV.
   Robitaille, who was not wearing a helmet, was found face down in the trail by the ATVs following in his group, with severe trauma to his head and chest. His group called 911, and performed CPR until rescue personnel arrived, but he was pronounced dead at the scene, and was transported to a funeral home in Skowhegan.
   The Maine Warden Service was assisted by the Anson Fire Department, and Anson-Madison Rescue. No more information is available at the time.
ATV FATALITY #3
THE FORKS - Joshua Violette was the fifth ATV traveling in a group of nine ATVs on the Divide Road in the Forks when he hit a depression in the road, lost control and flipped his 2007 Polaris Sportsman 500 ATV at approximately 10:00 a.m. on August 22. Violette died at the scene. His passenger, 33-year-old Ashlie Dostie of Mt. Vernon suffered non-life threatening injuries and was transported to Reddington Fairview Hospital in Skowhegan. Neither Violette or Dostie were wearing helmets.
   The Maine Wardens Service, West Forks Fire and Rescue, and Upper Kennebec Valley Ambulance all responded to the incident. No further information is available currently.
Impeach Mills Rally Draws Crowd
Fort Fairfield Journal, July 1, 2020
AUGUSTA, Maine - On a beautiful sunny Saturday morning, June 13th, hundreds gathered in front of the capital building in Augusta to voice their utter dismay and complaints pointed at Maine's Governor Mills.  Even though attendance was smaller than previous rallies, this group came ready to be vocal and demand the governor to re-open Maine for normal operations of all businesses and social/religious sites. More than 250 "Impeach Mills" signs were distributed for attendees to take home for display in their yards and in their business windows. 
   In addition to speakers discussing how Maine's governor has violated her oath of office, multiple business owners and out-of-work citizens voiced their complaints about unconstitutional edicts and orders coming from the governor's office during the COVID scare.
FOR RENT
1 and 2 Bedroom apartment available  Includes heat, water, sewer.  Sec. Dep. $550 plus first month's rent $550.  Fort Fairfield.  Call 764-3000.
This space is available for $2.75 per week.  Contact us for more information
Upcoming Events:
Legal Notice to Maine Congressional Delegation re: Illegal and Fraudulent Federal Income Tax.  The Federal Income Tax is being illegally enforced outside of federal jurisdiction. Click here to read the full legal notice.
Click here for 2019 Little Miss pageant photos
Click here for 2018 Jr., Teen & Miss Fort Fairfield pageant photos
Local Obituaries 2020 Index & Archives  
Current Obituaries
Cary Medical Center
Birth Announcements
deMontigny- A girl, Dani Lee deMontigny born to Krystal Lee and Zachary Daniel deMontigny  from Saint Agatha on July 7th, 2020.
Soucy- A girl, Payton Marie Soucy born to Julie M. Soucy and Dustin Levesque from Frenchville on July 8th, 2020.
Briggs- A girl, Audrey-Ella Rose Briggs born to Kiana Ramsay and Gunnar Briggs from Houlton on July 14th, 2020.
Harris- A girl, Scarlett Harris born to Dannica Ladd from Presque Isle on July 20th, 2020.
McLean- A girl, Charlotte Rae McLean born to Kourtenie and Joshua McLean from Caribou on July 20th, 2020.
Vincent- A girl, Elliana Rose Vincent born to Chelsea Vincent from Caribou on July 21st, 2020.
Daigle- A boy, Sumit Ferdinand Daigle born to Kara Nelson and Kurtis Daigle from Frenchville on July 23rd, 2020.
Madore- A girl, Mia Elizabeth Madore born to Elisha and Jordyn Madore from Connor TWP on July 24th, 2020.
Ouellette- A boy, Grayson Leo Ouellette born to Sydney Smith and Tristan Ouellette from Woodland on July 25th, 2020.
Knox- A boy, Jack Matthew Knox born to Amanda and George Knox from Fort Fairfield on July 27th, 2020.
Damboise- A girl, Demi Rayne Damboise born to Kristin and Dustin Damboise from Caribou on July 27th, 2020.
Dionne- A boy, Daxton Rex Dionne born to Renee and Eric Dionne from Caribou on July 31st, 2020.
Cyr- A boy, Israel Lee Cyr born to Chelsea and Marc Cyr from Madawaska on August 4th, 2020.
Kilcollins- A girl, Evelyn Rose Kilcollins born to Sierra and Stephen Kilcollins from Wade on August 6th, 2020.
Knapp- A girl, Leonora Grace Knapp born to Jessica and Michael Knapp from Limestone on August 14th, 2020.
Whitaker- A boy, Colton Eric Whitaker born to Erica and Greg Whitaker from Mapleton on August 16th, 2020.
Oliver- A boy, Owen Weisse Oliver born to Stacie and Carl Oliver from Presque Isle on August 19th, 2020.
Pinette- a girl, Abbrielle Jean Pinette born to Shyla and Travis Pinette from Mapleton on August 20th, 2020.
Bard- A girl, Teagan Avery Bard born to Kallie and Joey Bard from Caribou on August 22nd, 2020.
Anderson- A girl, Abigale Joyce-Marie Anderson born to Chelsea Marie Anderson from Fort Fairfield on August 23rd, 2020.
Paradis- A girl, Arya Belle Paradis born to Lindsay and Jacob Paradis from Caribou on August 29th, 2020.       

Recent WFFJ-TV Videos
World Economic Collapse Begain in Fall, 2019
FFHS Graduation 2020 Salutatorian & Valedictorian Speeches
The Great Mask Mandate of 2020
Past Stories
July 15, 2020 - New Sawmill Open in Fort Fairfield
July 1, 2020 - Global Economic Collapse Began in Fall, 2019
June 17, 2020 - Ed & Elaine Brown Update - Letter to the Editor from Ed
June 3, 2020 - Forget COVID-19; Could the Coming Solar Minimum Have an Even Worse Effect on Life?
January 29, 2020 - Social Media Magnifies Errors in Recent Fort Fairfield Fires
December 4, 2019 - Fort Fairfield's Continuing Chicken Ordinance Saga
December 4, 2019 - Fort Fairfield Council Approves Full Time Fire and Ambulance Service
October 23, 2019 - Fort Fairfield to Provide its Own Fire and Ambulance Service
October 23, 2019 - Recycled Cardboard Market Crashed
October 9, 2019 - Scholarship Opportunities Extended for Fort Fairfield Elementary School Students
September 25, 2019 - Fort Fairfield Exploring Options to Provide its Own Full Time Fire Department and Ambulance Service
August 14, 2019 - 9th Annual Maine Basketball Hall of Fame Golf Scramble A Huge Success
July 31, 2019 - FFPD Switching Over to Chevy
July 17, 2019 - Aroostook County Contingent Joins in Call for Arrest of Hillary Clinton
July 3, 2019 - Fort Town Council Passes 2019-20 Budget
June 19, 2019 - 22 Students Graduate from FFHS
June 5, 2019 - Fort Fairfield Voters Overwhelming Approve School's $6.559 Million Budget
May 22, 2019 - Quality of Service - Not Money - The Reason Fort Fairfield Council Dumped Crown Ambulance
May 8, 2019 - Friends Helping Friends Food Pantry Closing its Doors
March 13, 2019 - Perham Author Writes Novel on Survival and Faith During a Post-Economic Collapse
March 13, 2019 - FFPD Suffers With Inadequate Radio Communication
February 27, 2019 - Fort Fairfield Public Works Discussed at Town Council Meeting
February 27, 2019 - Industrial Hemp Opportunities Discussed in Caribou
January 30, 2019 - Potato Blossom Festival Director Stepping Down This Spring
January 2, 2019 - Fields Realty Raises $2,000+ in Raffle for Support of Science Center
Index to archives of past stories
The Fort Fairfield Journal is not a Bangor Daily News publication. The Fort Fairfield Journal is the only independently-owned newspaper in Northern Maine and is the only local newspaper in Aroostook County that is still being printed in Northern Maine.