This online version is an abridged copy of the bi-weekly printed copy of Fort Fairfield Journal. 
For complete version, pick up a printed copy in stores now, or subscribe.
Fort Fairfield, Maine - Twenty-six seniors graduated from Fort Fairfield High Shool in an outdoor, drive-in ceremony on June 7. The arrangement was due to so-called "social distancing" guidelines from the U.S. Centers for Disese Control and enforced by Maine's governor - even though there have never been any peer-reviewed scientific studies to confirm the effectiveness of social distancing at preventing or reducing disease transmission of any type. Click Here to watch video of this year's Salutatorian and Valedictorian speeches.  photo/David Deschesne
COVID-19 Death Numbers
Being Artificially Inflated
By:  David Deschesne
Fort Fairfield Journal, June 3, 2020
   The accuracy of COVID-19 death numbers is increasingly being called into question as more and more states reveal the arbitrary and loosey-goosey way in which they are counting those deaths.
   "Leave it to government to take something simple and make it complicated" is a very old maxim; however, when those same governments are attempting to justify their draconian lockdowns, business closures, social distancing and potentially harmful face mask mandates, there is going to be an incentive on their part to take what are otherwise lackluster numbers and bump them up in order to save face with the voters.
   This is what appears to be happening with the COVID-19 death numbers as some state bureaucrats are arguing over what their real death numbers are and others are just plain admitting they're skewing them upwards. 
   Whichever the case may be, it is going to be very difficult to get objective, scientific, statistical data on a virus that has now become so overtly politicized by establishment media.
Long-Term Face Mask Usage Creates
"Cesspools" of Bacteria and Viruses
Governor Mills' Face Mask Mandate Falls Under Maine Statutes
Definition of "Public Health Threat"
By:  David Deschesne
Fort Fairfield Journal, June 3, 2020
     Face masks have been mandated at various levels across the country as a response to the media-generated COVID-19 scare.  While used properly in a hospital setting, masks can be effective at reducing transmission of disease and infection, most people in the general public have received no training or discipline at the necessary level to use face masks safely or effectively.  Most aren't even using bona fide face masks purpose-built for the task of reducing disease spread, anyway. They are, instead, using homemade cloth masks or simple bandanas "cowboy style" both of which have been found to be as useless as wearing nothing at all.
Related Stories:
June 17, 2020 - U.S. CDC Confirms COVID-19 Fatality Rate Similar to Seasonal Flu
May 20, 2020 - Ignored by Media: Maine Seasonal Flu Numbers Dwarf COVID-19
May 20, 2020 - Stress, Face Masks & Lockdowns Negatively Affect Human Health
May 6, 2020 - Restaurant Owner Defies Big Sister's Lockdown. Reopens on May 1st.
May 6, 2020 - COVID-19 Fatality Rate Similar to Seasonal Flu, Multiple Studies Find
April 22, 2020 - Coronascam Plannedemic: How Governments Exploited Coronavirus to Camoulage An Economic Collapse and Pre-Sell Mandatory Vaccines
April 1, 2020 - COVID-19 Survival Rate Rises as Mainstream Media & Governments Attempt to Perpetuate Coronavirus Hype
April 1, 2020 – Maine CDC Confirms: COVID-19 Numbers Being Rigged to Produce Artificially Higher Death Ratios
April 1, 2020 – Maine CDC Confirms: COVID-19 Numbers Being Rigged to Produce Artificially Higher Death Ratios
April 1, 2020 - "Big Sister" Mills Takes Population Control to Next Level: Franklin County Sheriff says, "We will not be setting up a Police State. PERIOD."
March 25, 2020 – Governments and Media Pushing to Collapse Entire U.S. Society With Coronavirus Scare
Send Your Bills to Janet Mills
By:  David Deschesne
Fort Fairfield Journal, May 6, 2020
AUGUSTA, Maine - The reckless actions of Maine's Democrat Governor, Janet "Big Sister" Mills has caused untold economic harm to Maine - perhaps more than the infamous mainstream media-hyped coronavirus, COVID-19 ever could.
   While Big Sister unilaterally shut down the Maine economy over the virus scare, it turns out the threat is no worse than a really bad flu season.  The CDC says the 2017-18 flu season claimed 80,000 lives in the U.S. and hospitals were overwhelmed.  However, they made the necessary adjustments and we all got through that incident without shutting down the entire economy and deliberately forcing millions of people out of work.
June 3, 2020 - Forget COVID-19; Could the Coming Solar Minimum Have an Even Worse Effect on Life?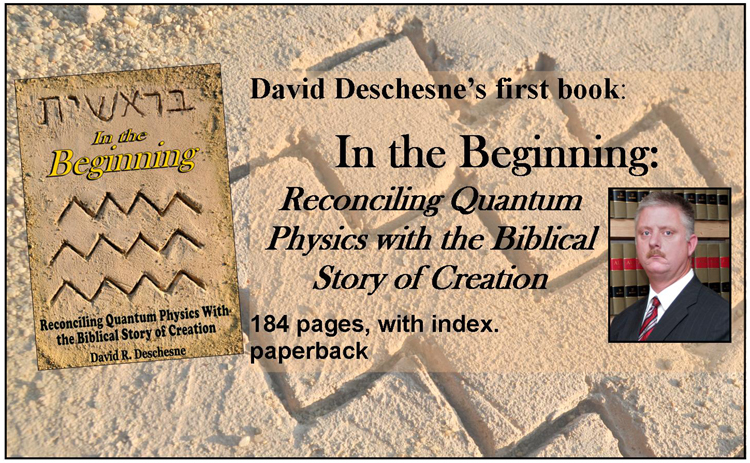 Fire Destroys Fort Fairfield Home
   On Wednesday, June 10, just after 3:00pm, Fort Fairfield Fire Department responded to a house fire at the Ashfield home on Cogswell Street.  Upon arrival, fire personnel found heavy, black smoke and flames coming from the house.  According to Deputy Chief, Tim Browning, windy conditions contributed to the quick spread of the already heavily involved fire.
   At the time, the homeowners, who are in their 70's, were not home.  The structure is a total loss and is believed to be insured.
   A portion of Presque Isle Street was shut down due to the fire, with traffic diverted through the side roads via the High School complex.
   Mutual Aid from Easton, Presque Isle and Caribou Fire Departments helped battle the blaze.  Fort Fairfield Police, the U.S. Border Patrol and Maine DOT assisted with scene control.
   The American Red Cross has been contacted to assisted the homeowners.  FFPD Chief, Shawn Newell has set up a GoFundMe page entitled, "Ashfield Home Devastated by Fire" for those who can assist the homeowners.
photo/David Deschesne
Fort Fairfield Passes $6.7 million
School Budget With No Opposition
By:  David Deschesne
Fort Fairfield Journal, June 17, 2020
FORT FAIRFIELD - Voters showed up at the FFMHS gym on Thursday, June 11 to vote on the school's 20-21 budget of $6,766,031.  Amidst both mandatory face mask wearing and social distancing (CDC only recommends one or the other, not both simultaneously) voters approved the budget unanimously without any significant opposition.
   This year's budget features a slight increase over last year's by 2.5%, or $166,561 over last year's budget, most of which is consumed by increased salaries.
   Fort Fairfield property tax valuation has also impacted income to the school.  Fort Fairfield, which recently underwent a property tax revaluation arbitrarily increased its property tax values by .55% - or $950,000 over last year's valuation.  But, just because property tax values increased, that doesn't mean the people who live in Fort Fairfield are necessarily making any additional money to cover the increased taxes which will ensue. 
   Maine has set the mill rate for Maine communities at 8.18 which will reduce Fort Fairfield's local obligation by $9,469.00.
   Some of the major reductions to the school's budget were in Supplies (-$52,347); Phone system (-$30,000); Insurance (-$93,612); Fuel/wood chips (-$16,000); Capital improvements (-105,000); Building repairs (-$17,000); and a staff position (-$26,000) resulting in cost savings of $351,959.
   "MSAD 20 has taken a very conservative budget approach for the FY 21 budget year," said Superintendent, Tim Doak.  "The budget was reduced for taxpayers and citizens to not have to be faced with a financial tax burden during these difficult times of COVID-19 pandemic."
   Meanwhile, salaries and benefits for regular instruction were increased 1.56% and 2.06% respectively and salaries for Special Education increased 13.5%; but Special Ed had benefits reduced -7.88%
  Salaries for Student/Staff Support (i.e., Guidance, Health, Library, Instr Tech, Impr of Instr, Staff Trg) increased 23.48% with benefits also increasing $22.41%.  Salaries and benefits for administration increased 5.16% and 1.81% respectively.  Facilities Maintenance salaries and benefits also increase 18.11% and 7.58% respectively.
Ashland Area Economic Development Corporation is Officially Formed
ASHLAND, Maine–Don Tardie, an Ashland inhabitant, announced today that the Ashland Area Economic Development Corporation  (AAEDC) has been officially formed and incorporated as a non-profit 501 C (4) organization.  An organizational meeting was held in January, and its annual meeting was held on April 22nd.
   The mission of the new Corporation is to expand jobs, economic and recreational opportunities in the Ashland region to ensure that it remains a great place to live, work and raise a family.  AAEDC will actively coordinate its activities with town officials.  In the future, the Board could grow to represent other towns in the region.
   On the Board of the Corporation are 7 individuals with long-standing relationships with the Town of Ashland.  In addition to Tardie, the Board is composed of Ralph Dwyer, Carol Bell, Steven St. Pierre, Paul Towle, Mark Rafford and Kay Rand. 
   At the Annual Meeting, Don Tardie was elected to be Board Chair and President; Kay Rand to be Secretary; and Ralph Dwyer to be Treasurer.  "The Board is a group of individuals committed to a robust future for Ashland, and is motivated to work tirelessly and voluntarily to attract investments in our forest and recreation-based economies." said Tardie.
MSAD #20 Summer Food Service Program
MSAD 20 in Fort Fairfield is participating in the Summer Food Service Program.  Meals will be provided to all children without charge and are the same for all children regardless of race color, national origin, sex, age or disability, and there will be no discrimination in the course of the meal service.  Meals will be delivered by bus along the regular bus routes from 10:45 to 12 Noon and will include lunch and breakfast for the following day.
NMCC's Nursing Program Accreditation Renewed
PRESQUE ISLE - Northern Maine Community College (NMCC) received official word, earlier this month, that the Accreditation for Education in Nursing (ACEN) has continued accreditation for the associate nursing program through 2027.
   The process of receiving accreditation includes the completion of a self-review followed by a three-day site visit. ACEN evaluators visited the NMCC campus in October 2019. During the visit, the evaluators reviewed accreditation documents, interviewed students, faculty, community partners, and administrators. Following the visit, the evaluators completed a report and submitted a recommendation to the ACEN Board of Commissioners.
Dr. Fauci Helped Fund Coronavirus Studies at China's Wuhan Laboratory
By:  David Deschesne
Fort Fairfield Journal, May 20, 2020
   Mainstream media darling, Dr. Anthony Fauci, head of the U.S. National Institute for Allergies and Infectious Diseases (NIAID) and President Trump's go-to man for all things COVID-19, is now in the spotlight for funding research at China's Wuhan P4 bio lab, among other labs in the U.S., to the tune of $7.4 million.
   According to research by Children's Health Defense, following the 2002-2003 SARS coronavirus outbreak, NIH the umbrella bureaucracy that contains Fauci's NIAID, funded a collaboration by Chinese scientists, US Military virologists from the U.S. Army Medical Research Institute of Infectious Diseases (USAMRIID), and NIH scientists from NIAID to prevent future coronavirus outbreaks by studying the evolution of virulent strains from bats in human tissues. 
   Fauci initially funded $3.7 million for that research, with the lab in Wuhan, China being part of the beneficiaries of the funding.
   The Wuhan lab has been convincingly linked to the recent COVID-19 outbreak, thus calling into question the relationship of the Chinese and US military alliance in biological research of that virus.
   "In October 2014, following a series of federal laboratory mishaps that narrowly missed releasing these deadly engineered viruses, President Obama ordered a halt to all federal funding for Fauci's dangerous experiments," said Robert F. Kennedy Jr., Chairman of the Children's Health Defense.  "NIAID-funded gain of function research continued after the moratorium in a Wuhan based laboratory.  Congress needs to launch an investigation of NIAID's mischief in China."
   According to a story in Newsweek, in 2019, Fauci sent another $3.7 million to the Wuhan lab to fund more research into Coronavirus in bats and humans.
   USAMRIID, which initially participated with the Wuhan lab study in 2003, is located at Fort Detrick, Maryland.  USAMRIID was ordered closed by the CDC on July 15, 2019 due to breaches at the facility.  At the time, USAMRIID was conducting research on the Ebola virus - which they have for many years now - and the agents that cause tularemia, the Plague and Venezuelan Equine Encephalitis.
Volunteer Militia Defends their Community Against Roving, Gang-Banging ANTIFA Thugs
By:  David Deschesne
Fort Fairfield Journal, June 17, 2020
COEUR D'ALENE, Idaho - In the wake of the peaceful protests on the brutal death of George Floyd while in the custody of Minnesota police, the gang-banging communist front group, ANTIFA has been hi-jacking the narrative by terrorizing communities across the United States by burning cities, destroying businesses and otherwise causing mischief and harm to businesses and private people.
   When word got out that a group of ANTIFA riff-raff was scheduled to make a visit to Coeur D'Alene, Idaho for the customary smashing and burning of businesses, private local citizens organized and took action.
   Daniella Cross, reporting for Media Accountability Collective wrote on June 2, 2020, "If you ventured to downtown Coeur d'Alene, Idaho last night you would think you had entered a Militia family reunion. No one has an accurate count of how many heavily armed citizens came out to support peaceful protestors and protect local businesses and citizens against shipped-in ANTIFA members but it was certainly hundreds, perhaps over a thousand."
   "Word got out that ANTIFA was going to ship in rioters to mingle with peaceful protestors in our quiet little town…and indeed they did as several white Mercedes vans were seen with dozens of people that didn't belong in our community," wrote Cross. "It was also made known that they were planning to use the local WINCO store as their staging ground. After learning this, a well organized local group of concerned citizens set up a post in the parking lot to ensure that these unwelcome invaders clearly understood that the citizens of Coeur d'Alene would have ZERO tolerance for any type of violence or destructive behavior in our town."
   "We just drove downtown Coeur d'Alene. It is packed with armed citizens. I've never seen so many AR-15s in my life," said local inhabitant, Keith Gibson. "There's at least a thousand armed citizens walking on the sidewalks and the streets are packed with cars and trucks with guys in the back with AR-15 and American flags everywhere. We saw two protesters wearing their little black clothing and black masks and sitting on a step quietly with their little poster board sign saying "our system sucks!" Guess why they're being so polite."
   One volunteer militia member took a crowbar from one of the ANTIFA thugs.  "Don't tell me you're peaceful and bring a crowbar to a protest…. not in our town!"
   "The downtown area of Coeur d'Alene, Idaho was wall to wall with armed citizens, who protected the city for the entire night. Many had posts directly in front of local businesses while others walked the sidewalks making their powerful presence known," wrote Cross.  "What was witnessed last night, 06/01/20 in Coeur d'Alene, Idaho, was proof that Good Guys with guns keep bad guys with evil intent away. There was unity in a cause to protect the community. There were young people, old people, individuals from all walks of life out patrolling the community and believe it or not, everyone, except the ANTIFA creeps, felt extremely safe!"
Some Mainers to Receive Stimulus
Payments Via Debit Card
Senator Collins cautions Mainers not to mistake their Economic Impact Payment for junk mail
DISTRICT of COLUMBIA—U.S. Senator Susan Collins is reminding Mainers to be on the lookout for their stimulus payments in the form of prepaid debit cards in the mail if they have not already received these funds.The stimulus checks of up to $1,200 per individual were authorized by the CARES Act, which Senator Collins voted for.
   "According to the IRS, more than 700,000 Mainers have already received their stimulus payments.For some of those who have not yet received these funds, the IRS has begun mailing prepaid debit cards," said Senator Collins."If you receive a letter from 'Money Network Cardholder Services,' read it carefully and don't mistake it for a credit card offer."
   Nearly four million Americans are being sent their Economic Impact Payment by prepaid debit card, instead of by direct deposit or paper check.
   These debit cards will arrive in a plain envelope from "Money Network Cardholder Services." The Visa name will appear on the front of the card; the back of the card has the name of the issuing bank, MetaBank®, N.A. Information included with the card will explain that the card is an Economic Impact Payment Card.
   Those who receive Economic Impact Payment by prepaid debit card can do the following without any fees.
Make purchases online and at any retail location where Visa is accepted

Get cash from in-network ATMs

Transfer funds to their personal bank account

Check their card balance online, by mobile app, or by phone
This free, prepaid card also provides consumer protections available to traditional bank account owners, including protection against fraud, loss, and other errors.
   Learn more about the cards at this link: https://www.irs.gov/newsroom/millions-of-people-will-get-their-economic-impact-payment-by-prepaid-debit-card
Father and Two Daughters Rescued
PARLIN POND TOWNSHHIP, Maine – An off-duty game warden and his wife, along with Parlin Pond campowners, likely saved the lives of a father and two daughters whose boat capsized late last month.
   Emily MacCabe was outside working this afternoon at a family cabin on Parlin Pond when she thought she heard someone screaming along the densely forested shoreline at about 1:30 p.m. After scanning the shoreline and listening more, Emily and her husband Game Warden Kris MacCabe thought they could see someone walking the shoreline, without clothes, screaming for help.
   Kris MacCabe got his neighbor Don West, and then took West's boat across to the shore where 14-year-old Kiana French of Skowhegan was screaming. Kiana told Kris their boat had capsized, and her sister and father were still out in the middle of the lake.
   Kris placed Kiana in the boat of Ray Levesque, another camp owner who was helping, and then Kris and Don West traveled out to the middle of the lake approximately 1800' from where they found Kiana and rescued Gary French, age 40, of Norridgewock  and his daughter, Cierrah French, age 14 of Skowhegan, who were still in the water and hypothermic. MacCabe and West brought the trio to shore where they were taken to Levesque's camp.
   It appears that Gary and his two daughters, were out fishing on Parlin Pond when the weather worsened and the winds picked up. Waves started to crash over their 12' aluminum jon boat, and they started taking on water. Despite efforts to bail the boat, the boat eventually capsized. The three placed on their lifejackets and attempted to swim to shore, but only Kiana was able to swim the 1800' to shore, where she took off her clothes and started screaming for help. Emily MacCabe stated the only reason she saw Kiana was that her fair skin contrasted against the dark trees as she moved. Kiana said the took off her clothes because she thought she had seen it on a reality TV show.
   The father and daughters were examined by EMS personnel, but did not need further treatment. Game Warden Tennie Colman and Jackman/Moose River Fire and Rescue were also arrived on scene.
A large, outdoor video wall was provided by DRD Audio/Visual for the Fort Fairfield High School outdoor graduation ceremony on June 7. The video wall was used for image magnification for the drive-in attendees who remained parked in their cars on the athletic field's track area.  photo/David Deschesne
Marcel Chalou Selected as
NMCC's 2020 Student of the Year
PRESQUE ISLE, Maine — In late April, the Maine Community College System recognized this year's Student of the Year award recipients on a statewide Zoom call with an audience of educators, legislators, and Maine's business leaders. In years past, winners were announced at a luncheon near Augusta; however, due to the pandemic, this year's ceremony took place entirely online.
   NMCC was the first of seven colleges to present their award winner, and Dr. William Egeler, dean of students, introduced Marcel Chalou, the 2020 NMCC Student of the year recipient and water treatment technology graduate. Dr. Egeler described Marcel's journey, growing up in the small town of Easton and leaving Northern Maine after high school to join the Marine Corps. After tours of duty in both Afghanistan and Iraq, Marcel worked in law enforcement in Nashville, Tennessee, for 10 years. During this time, Marcel met his wife, Christy, and they had two children, Evangeline and Alexander.
   Just over two years ago, the Chalou family decided to return to the town where Marcel grew up, Easton, to raise their children with a renewed focus on family values. Wanting to preserve the natural environment for his children and build a promising career, Marcel decided to enroll in NMCC's new water treatment technology program.
   Marcel committed himself to his studies, became a lab assistant, and contributed on campus through encouragement, helping other students, and being a spokesperson for the new program when necessary.
   Marcel earned a cumulative 3.9 gpa, and graduated with honors with an associate's degree. An internship during his senior year led to full-time employment and Marcel now applies his knowledge of water treatment to protect the waterways of Aroostook County and beyond.
   "He would not let the program or the college down," said Dr. Egeler in his introduction. Dr. Egeler continued to quote a colleague who nominated Marcel, "Marcel is truly a great NMCC success story. He came here to start anew, helped to build not only his own future potential, but also that of his chosen program. And leaves us as recognized in his industry, having been hired before his graduation."
   After the introduction, Marcel spoke to the digital audience and thanked the many people that helped him along the way: his wife, veterans, friends and family, and NMCC faculty and staff; he dedicated his achievement to his children. To ensure strong internet connection during the broadcast, Marcel brought his family to NMCC campus the day of the event. His wife and children watched the live stream on a television in the library.
   Due to this recognition, Marcel represented the graduating class and delivered a speech during the 2020 virtual commencement on May 2nd, which is still available on nmcc.edu and the college's Facebook page.
National News
Grain Industry Reports Net Decline as
Restaurants and Industries Shutter During
COVID-19 Media-Inspired Meltdown
By:  David Deschesne
Fort Fairfield Journal, June 17, 2020
   Results from a World-Grain.com readership survey conducted in mid-May revealed that many of the sectors of the grain market, such as grain storage and handling, flour milling, feed milling as well as related industries, were experiencing both positive and negative repercussions in terms of demand for their products, as well as challenges in their workforces and along their respective supply chains.
   Around 40% of survey respondents from the flour milling and feed milling industries reported an increase in demand for their products. Roughly the same percentage of respondents in those two industries reported a decrease in demand for their products, with 20% reporting no change.
   "Flour millers noted that demand soared for small bags of flour for retail outlets worldwide, with one flour miller noting a steep increase in the demand for 1-kilogram bags as people who were ordered to shelter in place bought inexpensive and durable wheat-based products and did more baking at home," wrote Arvin Donley, from World-Grain.com.  "However, flour demand from the larger customers dropped steeply since many countries ordered restaurants, schools and other places that attracted large social gatherings closed to prevent the spread of the virus."
    "We have seen a decrease in flour consumption," a flour miller explained. "Retail has increased but restaurant usage has declined more for a net decline."
  As it turns out, COVID-19 is no more deadly than a really bad flu season.  The panic and economic destruction was entirely manmade as the artificial disaster was touted, hyped and amplified by the mainstream news media.
Index to National News Stories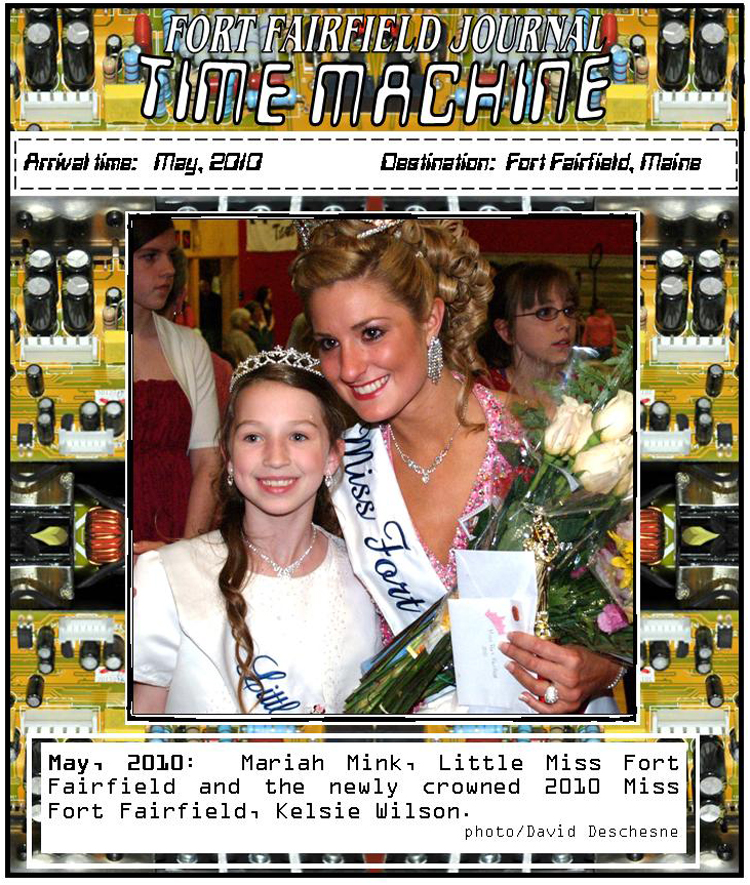 Burger Boy in Caribou recently celebrated its grand opening with new ownership. However, the State-mandated shut-down of all "non-essential businesses" due to a mainstream media-manufactured and over-hyped coronavirus scare, they are unable to serve customers for an indefinte period of time.    contributed photo
Maine News
K9 FINDS 3 YEAR-OLD
ROQUE BLUFFS, Maine –Game Warden Alan Curtis and his K9 Sig located a missing three-year-old boy a half mile from his house on May 30.
   Emmit Holcomb, age 3 from Roque Bluffs, was reported as missing after he was last seen playing at the beach near Nepp Point Road in Roque Bluffs. A quick search by the family was unsuccessful, and they quickly called 911 at 1:14 p.m. Maine Game Wardens and other emergency personnel searched the area near the beach, while marine patrol searched the bay with several watercraft.
   Washington County Deputy Sherriff Jim Malloy and his K9 found a track and were able to track the boy along the beach to a nearby house, two tenths of a mile away from his home, where they lost his track. A game camera did capture a picture of the boy at the residence at 274 Nepp Point Road, confirming that it was the right track.
   Warden Curtis and his K9 Sig responded to the home, met with Deputy Malloy, and they devised a plan to search the densely wooded area west of the shoreline. K9 Sig picked up a scent quickly at approximately 2:25 p.m., and a little over ten minutes later, K9 Sig located the boy who was sitting down resting in the thick woods behind a large overturned tree, a ¼ mile into the woods, and over a half mile from the beach where he as last seen.
   The boy was tired and had wet feet, but otherwise was in good condition. Warden Curtis carried the boy back to his truck and drove him to an awaiting ambulance and reunited him with his family.
   The Maine Warden Service was assisted in the search by the Washington County Sheriff's Office, Maine State Police, Maine Marine Patrol, U.S. Border Patrol, Machias Police, Machias Ambulance service, and the Roque Bluffs Fire Department.
ATV FATAL
FORT KENT - Shortly before midnight on June 2, a 911 call was received from a person stating they had come upon an ATV crash on Black Lake Road in Fort Kent. Game wardens say Travis Haley, 30, from New Canada, was found dead at the scene after he was ejected from his 2014 Polaris side by side UTV. Haley was the operator and sole occupant of the UTV.
   Initial findings indicate that Haley had been operating his UTV south on Black Lake Road when he lost control in a corner. The UTV entered a ditch and struck an embankment, causing the UTV to roll several times.  Black Lake Road is a dirt road through a series of agricultural fields that also serves as the ATV trail.
   Haley's body was brought to Lajoie Funeral Home in Fort Kent where the Medical Examiner's Office examined the body. Game wardens, Maine State Police as well as Fort Kent Police and Fire Departments responded to this crash.
HUMAN REMAINS FOUND
UNITY - State Police are investigating the discovery of human remains in Sandy Stream in Unity.  The discovery was made by kayakers on Friday, May 29.  They contacted the Waldo Sheriff's Office.   State Police Detectives collected the remains and have consulted with the State Medical Examiner's office. The remains appear to be an adult man and likely have been in the stream for several years.  Detectives, Game Wardens and State Police Evidence Technicians conducted searches of the area this week and more are planned, both in the stream and in the immediate area.  Investigators also have reviewed missing persons cases on file, but there is no obvious match.  Anyone with information about the case is asked to call State Police in Augusta at 624-7076.
FOR RENT
1 and 2 Bedroom apartment available  Includes heat, water, sewer.  Sec. Dep. $550 plus first month's rent $550.  Fort Fairfield.  Call 764-3000.
FOR RENT
Very nice two bedroom apartment in town.  Heat included. Rent is $700 monthly with security deposit of the same.  Call Cathy at 498-0246.
This space is available for $2.75 per week.  Contact us for more information
Upcoming Events:
The criminals in goverment have cancelled all of western civilization indefinitely for a benign, over-hyped cold virus with the goal being a complete disintegration of society and accompanying economic collapse.
Legal Notice to Maine Congressional Delegation re: Illegal and Fraudulent Federal Income Tax.  The Federal Income Tax is being illegally enforced outside of federal jurisdiction. Click here to read the full legal notice.
Click here for 2019 Little Miss pageant photos
Click here for 2018 Jr., Teen & Miss Fort Fairfield pageant photos
Local Obituaries 2020 Index & Archives  
Current Obituaries
TUCK, Gary E. – Fort Fairfield, Maine
Aroostook County: Only One COVID-19 Death, So Far
By:  David Deschesne
Fort Fairfield Journal, June 3, 2020
   The Maine CDC Reports as of May 29, there are only three active cases of COVID-19 in Aroostook County.  Since the outbreak there have been a grand total of 10 cases of COVID-19 in Aroostook County, with 7 recovered as of May 29.   Maine CDC also reports a total of 1 COVID-19 related death in the past two weeks which is the first and only COVID-19 death in Aroostook County since the outbreak began in late March.
   The media-manufactured COVID-19 hype is beginning to unravel as researchers find the Fatality Rate of the virus is not much different than a really bad seasonal flu.
   NPR recently reported the extremely low Case Fatality Rate over a month after the Fort Fairfield Journal published that information for its readers.
   The mainstream, establishment news and authoritarian governors across the U.S. are still trying to make pretend COVID-19 is as bad as the failed, error-filled Imperial College model predicted before the outbreak hit the U.S.
Recent WFFJ-TV Videos
FFHS Graduation 2020 Salutatorian & Valedictorian Speeches
The Great Mask Mandate of 2020
Past Stories
January 29, 2020 - Social Media Magnifies Errors in Recent Fort Fairfield Fires
December 4, 2019 - Fort Fairfield's Continuing Chicken Ordinance Saga
December 4, 2019 - Fort Fairfield Council Approves Full Time Fire and Ambulance Service
October 23, 2019 - Fort Fairfield to Provide its Own Fire and Ambulance Service
October 23, 2019 - Recycled Cardboard Market Crashed
October 9, 2019 - Scholarship Opportunities Extended for Fort Fairfield Elementary School Students
September 25, 2019 - Fort Fairfield Exploring Options to Provide its Own Full Time Fire Department and Ambulance Service
August 14, 2019 - 9th Annual Maine Basketball Hall of Fame Golf Scramble A Huge Success
July 31, 2019 - FFPD Switching Over to Chevy
July 17, 2019 - Aroostook County Contingent Joins in Call for Arrest of Hillary Clinton
July 3, 2019 - Fort Town Council Passes 2019-20 Budget
June 19, 2019 - 22 Students Graduate from FFHS
June 5, 2019 - Fort Fairfield Voters Overwhelming Approve School's $6.559 Million Budget
May 22, 2019 - Quality of Service - Not Money - The Reason Fort Fairfield Council Dumped Crown Ambulance
May 8, 2019 - Friends Helping Friends Food Pantry Closing its Doors
March 13, 2019 - Perham Author Writes Novel on Survival and Faith During a Post-Economic Collapse
March 13, 2019 - FFPD Suffers With Inadequate Radio Communication
February 27, 2019 - Fort Fairfield Public Works Discussed at Town Council Meeting
February 27, 2019 - Industrial Hemp Opportunities Discussed in Caribou
January 30, 2019 - Potato Blossom Festival Director Stepping Down This Spring
January 2, 2019 - Fields Realty Raises $2,000+ in Raffle for Support of Science Center
Index to archives of past stories
The Fort Fairfield Journal is not a Bangor Daily News publication. The Fort Fairfield Journal is the only independently-owned newspaper in Northern Maine and is the only local newspaper in Aroostook County that is still being printed in Northern Maine.