Scripture Union's New Faith-Based Back-To-School Partnerships Go Primetime
"Texas' At-Risk Children Need More Than Homework Help and a Snack," Says Scripture Union Regional Director Sonja Samuel
August 27, 2015
DALLAS, Texas—Just in time for school, The South Central Region of Scripture Union launches two new strategic after-school partnerships to reach at-risk children in Texas.
   This fall when Scripture Union joins forces with New Horizons of North Texas and The Mentoring Alliance of East Texas, which operates 14 Boys and Girls Clubs, the organizations will incorporate Scripture Union's PrimeTime® for Kids. The faith-based curriculum was specifically designed by Scripture Union and The Salvation Army for at-risk children 6 to 12 years old. The goal of the partnerships is to provide after-school activities for at-risk children to develop social skills, improve academic performance, establish strong relationships with caring adults and to teach them strong morals and character.
   With over 75 million children in the United States, 10 million are considered at­ risk. Twenty-six percent are on their own after school, two out of every five are poor or near poor, one-third have been born to single mothers, and family dysfunction, neglect and abuse is on the rise. While Texas is ranked 46th in the nation for the percentage of youth living in poverty, more than 23 percent of public school students will not graduate from high school.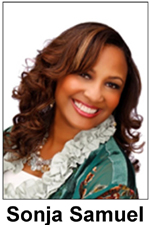 "The state of our children is grim in some Texas neighborhoods, so Scripture Union got creative about ways to bring hope and practical help into our at-risk communities," said Scripture Union South Central Regional Director Sonja Samuel. "After-school programs are no longer just about homework help and a snack. Today, we must dig deeper to reach our kids if we want to achieve a positive and lasting result."
   Through its partnership with New Horizons of North Texas, Scripture Union and its volunteers will bring their after-school program into Edward Titche Elementary School—an under-performing school ranked worse than 99.8 percent of all elementary schools in Texas and ranked 144th among 146 elementary schools in the Dallas Independent School District. In addition, more than 95 percent of its students receive either free or discounted lunch.
New Horizons of North Texas Directors Seth and Lacey Henderson said, "We are excited to partner with Scripture Union to help kids discover God's love,see them experience the power and truth of His Word as they hide it in their hearts daily!"
   In addition, Scripture Union will work alongside The Mentoring Alliance to take its dynamic PrimeTime® for Kids curriculum into the Boys and Girls Clubs of East Texas, held onsite at 14 elementary schools throughout Tyler, Texas.
   Scripture Union/USA began in 1959 and is committed to "helping children, young people and their families know God's love, follow Jesus and meet Him daily in His Word." Today, Scripture Union conducts evangelism and discipleship programs for children, youth and families in various locations across the country. In addition, Scripture Union has a variety of Bible reading publications and programs for all ages.
   For more information about Scripture Union, please visit the website at www.scriptureunion.org.