Figure Skating Club Celebrates 34th Year
(see video, above; scroll down for photos)
By:  David Deschesne
Fort Fairfield Journal, March 16, 2016
   The Northern Maine Figure Skating Club (NMFSC) produced its 34th annual Musical on Ice set to the theme from Disney's Aladdin last weekend.
   NMFSC has 99 current members, with approximately 60 as active skaters. The club has enjoyed an increase in membership this year. 
   "This season our club saw an increase in our amount of skaters, several new skaters have taken to the ice and it has helped to increase the club's presence in our community," said Danielle Perry, club President.  "It has truly been a pleasure, and a wonderful experience to watch these skaters grow and develop while also seeing existing skaters continue to hone their skills and progress through the Basic Skills levels."
   Katie Griffin is the director of the musical, this year.  "This year we chose to do Aladdin On Ice so all of our Advanced skaters portray a character from Aladdin," said Griffin.  "Our Basic Skills skaters are in groups.  Our skaters started working on their routines in February."
   Jessica Aube, a 17-year old senior from Washburn, is an advanced skater and has been skating with the club for 12 years.  "My favorite part of being with the club is all the friendships I get to make and all the people I get to hang out with.  It's just so much fun."
   Jessica's character was the genie.  In the Fall, she will be attending the University of Maine to study Athletic Training.
   Sedona Lucas is also an Advanced skater with the club.  She has been with them for 13 years and skated as the character Jafar in this year's musical.
   "I have a couple moves, spins and jumps but I would say it mostly more intense," said Lucas.  "I'm supposed to be the 'evil guy,' some I supposed to portray an evil persona so that's what I try to do in my routine."
   Lucas says she enjoys the being with the people in the club.  "I've met a lot of amazing people through skating.  A lot of people from schools, not necessarily my school.  I get to meet people from different areas and we all get a really close bond.
   Sedona is a senior at Presque Isle High School.  Next year she will be going away to university to study Marketing and Social Work.
   The coaches for this year's production were:  Katie Griffin, Lee Ireland, Haley Kelley, Sarah Duncan and Kristie Moir.
   The NMFSC can be contacted at P.O. Box 1360, Presque Isle or via e-mail:  nmfigureskating@gmail.com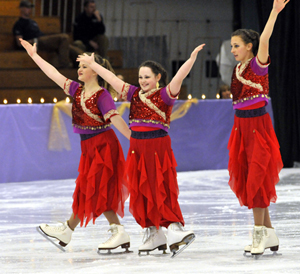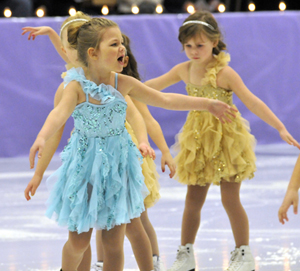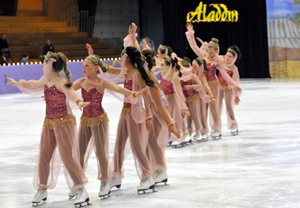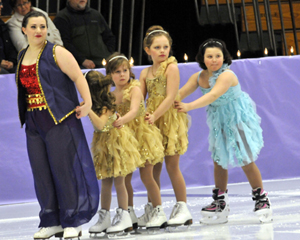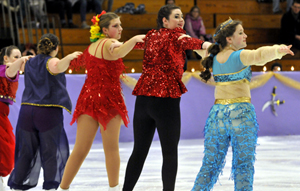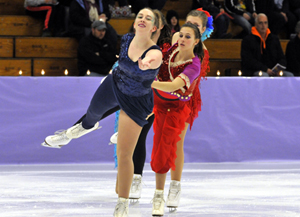 photos and video/©2016 David Deschesne
More Videos